---
news
Published:
09 January 2023
New MSc in Sex, Gender and Sexualities at Surrey
The Department of Sociology, the School of Literature and Languages, and the School of Psychology are very proud to announce that collectively, they have launched the University's first interdisciplinary MSc in Sex, Gender and Sexualities.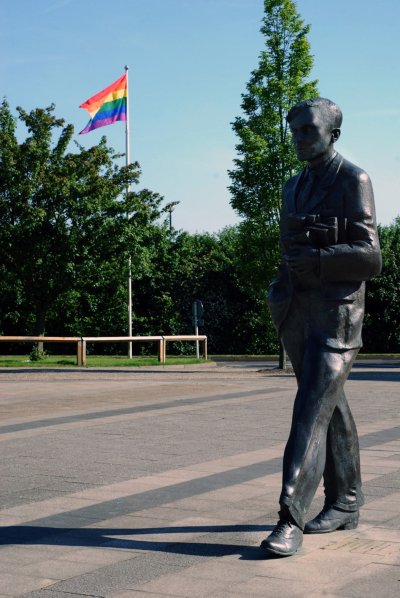 Inspired and supported by the Sex, Gender and Sexualities research group, this MSc programme gives students the opportunity to look at sex, gender and sexuality from a varied perspective - and allows them to choose modules from across three departments. This innovative degree draws on a wide range of interdisciplinary expertise at Surrey and represents a joint enterprise that traverses subject areas  in this area.
The MSc has been carefully designed to capitalise on the wealth of research and teaching occurring at the University across a range of topics, so that student learning is research-led and taught by experts in the field. The programme has three broad aims:
To provide an inclusive, welcoming and supportive learning environment in which to engage students in interdisciplinary studies of sex, gender and sexuality  
To foster both a supportive cohort identity and group cohesion alongside flexibility, allowing students to make choices about their education  
To produce graduates who have advanced critical, analytical, and professional skills with a high level of sophisticated knowledge about sex, gender and sexuality.
The programme aims to provide students with the most up to date knowledge and scholarly skills, in an inclusive, supportive, and welcoming environment. Learning will be a truly interdisciplinary experience that allows students more freedom in module choices and in topics for their dissertations.
Dr Katherine Hubbard, Programme Director for the new degree, said:
"I've been really involved in setting up this Masters and I can't wait to start teaching on the new course. Key modules include Histories of Sex/uality, Trans/scending Gender and Queer Feminist Approaches, and everyone involved is so excited. If you're interested in sex, gender and sexuality studies, this is the masters for you - it's going to be fabulous."
A minimum of a 2:2 UK honours degree, or recognised equivalent international qualification, in a relevant discipline within the social sciences and humanities is required. However relevant work experience is recognised within the application process. 
To find out more and for details how to apply see the programme's details page.
Featured Academics
---
Related content
---