---
news
New Portuguese guidance helps improve air quality in kitchens
The University of Surrey's Global Centre for Clean Air Research (GCARE) has published new guidance in Portuguese to help improve indoor air quality when cooking. The initiative involves occupants, builders, landlords, and local councils worldwide, with 34 co-authors from 19 countries contributing 10 generic and 10 evidence-based targeted measures.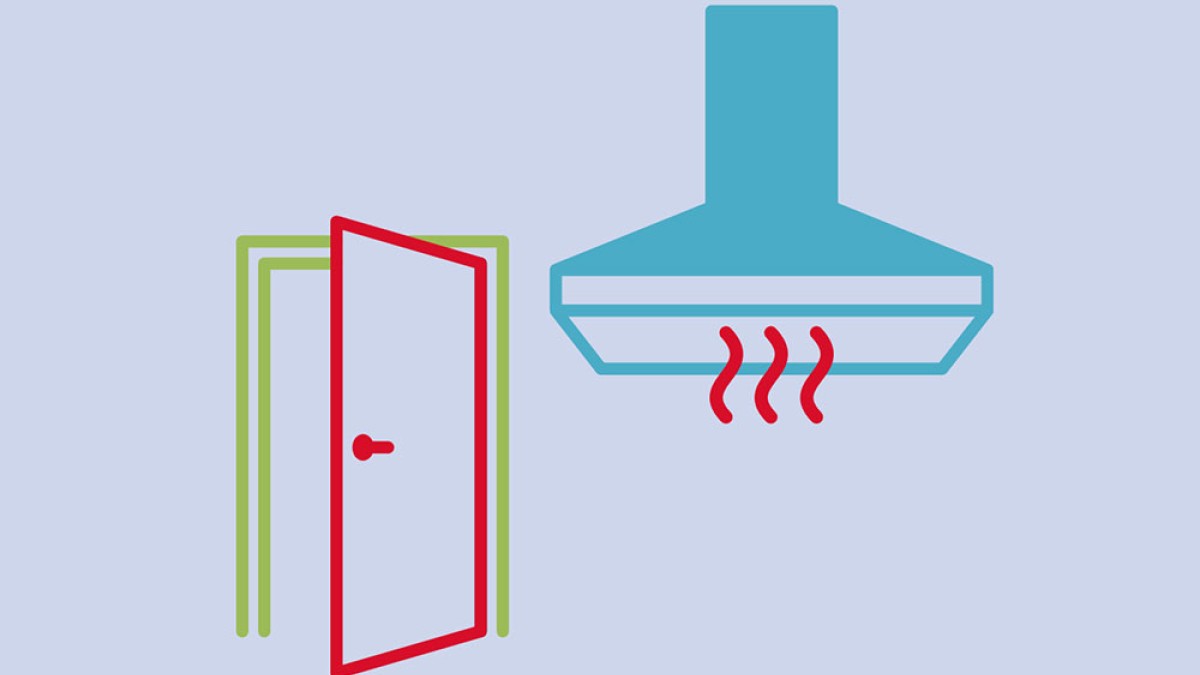 Cooking is a leading contributor to poor indoor air quality, responsible for four million premature deaths annually and linked to illnesses such as heart disease, lung cancer, and strokes. GCARE researchers conducted a groundbreaking study of 60 low-income kitchens across Asia, South America, the Middle East, and Africa. They discovered that unhealthy cooking practices, such as frying, led to a more than 50% increase in harmful fine particulate matter emissions. 
Professor Prashant Kumar from the University of Surrey, who led the research informing the guidelines, said: 
"Many people overlook the fumes generated while cooking meals, but the associated health risks are significant. Simple actions can substantially improve home health, such as opening a window, steaming rather than frying, and keeping those not actively cooking away from the kitchen to protect them from inhaling harmful toxins." 
Frying emits the most particles, contributing to over 50% of total harmful fine particulate matter emissions during cooking. Using extraction fans and keeping doors and windows open while cooking can reduce exposure to harmful fumes by two times compared to keeping only the doors open. 
The new guidance includes recommendations for home cooks, policymakers, builders, landlords, and local authorities. 
Dr. Maria Juliana Moura Correa, Director of the Brazilian Ministry of Health's Department of Environmental and Workers' Health Surveillance, said:  
 "The Brazilian Ministry of Health recognises indoor air pollution as a significant health risk factor, known to disproportionately affect women and children. This guide presents clear messaging on how to address one of the main sources of indoor air pollution through a series of integrated strategies. As our ministry works to strengthen environmental health surveillance actions targeting this issue, this guide will certainly serve as a reference that will help inform our policies." 
Professor Maria de Fatima Andrade from the Institute of Astronomy, Geophysics and Atmospheric Sciences, University of São Paulo, Brazil said:  
"Cooking is one of the activities that most carry cultural ties and is, therefore, a meeting place for family members and friends, including children. Seeking to make this environment a healthy environment brings benefits to all. This guide points to all of us the importance of improving our indoor air." 
Professor Thiago Nogueira from the School of Public Health, University of São Paulo, Brazil, said:   
"The dissemination of this guide in Portuguese is crucial to bridge the information gap concerning the detrimental impact of air pollution caused by food preparation on the health of residents in homes. As a pioneering document in Brazil, this guide will be immensely useful in educating residents, builders, and local authorities about effective measures to reduce or even prevent indoor air pollution." 
The guidance in Portuguese can be downloaded on the University of Surrey's website. The English version of the guidance can also be found on the University's website.