---
news
Published:
23 November 2022
Rail bridge project wins Chief Scientific Adviser Award for innovation
Civil engineering researchers who pioneered a new system for automatically detecting damage on railway bridges have won the Department for Transport's Chief Scientific Adviser Innovative Solution Award.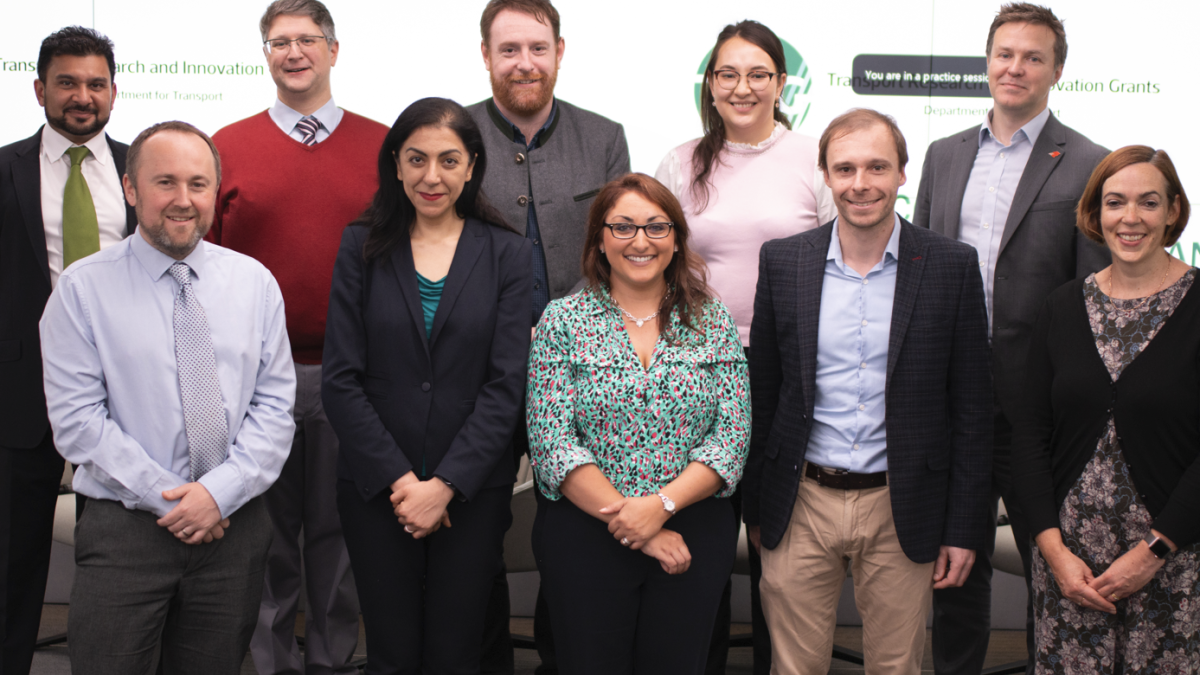 The INORAIL project, funded by the Transport Research and Innovation Grant (TRIG) 2021 programme, was a collaboration between Surrey and Network Rail. The project was announced as winner of the prestigious award during the Transport Innovation Panel on 20 October.
The research project tackled a major problem for rail operators: inspecting bridges for signs of damage and ageing in an effective, safe and cost-efficient way. The solution developed by Dr Donya Hajializadeh and her colleagues uses machine learning approaches to draw insight from data collected on an instrumented train which surveys the network for track monitoring purposes. In this system the train measurements are mapped against environmental and operational conditions to build a data-driven system which can detect damage. In this project the feasibility of the concept is demonstrated for a scaled steel bridge and a case study masonry arch bridge.
Speaking at the Panel, Chief Scientific Adviser Professor Sarah Sharples said: "There's a glut of data that new sensing technologies provides to us. Turning that data into information, and supporting decision making on the basis of that data, is a really tough challenge, so the innovation your team has presented is extremely important in the world of rail and in transport more generally."
The project has the potential to reduce the need for maintenance visits to ageing rail infrastructure. Those visits are not only time-consuming, they can potentially disrupt the real operation of the railway and, if they involve people physically visiting those bits of infrastructure, they can present safety challenges as well so that's a really important contribution.
Donya comments: "We are truly honoured to have our project recognised and receive this award. The support of Connected Places Catapult and the Department of Transport through TRIG2021 has been instrumental in enabling us to explore and exploit pathways for accelerating impact. We are on a mission to transform the infrastructure inspection practices, and TRIG2021 gave our innovation a step-change platform through which we were able to demonstrate the feasibility of the concept under operational conditions."
Discover our courses in civil and environmental engineering.