---
news
Reflecting on Semester 1 in the Department of Music and Media - Michelle
Music BMus student Michelle Wong reflects on Semester 1 this year, in the Department of Music and Media. Find out about the modules she's been enjoying, and how she's finding living away from home for the first time. 
Women in Music module
Hello! I'm Michelle and I'm a first-year Music BMus student. I would like to share the activities and modules that I have taken part in the first semester and what I have learnt so far from my time at Surrey.
Women in Music was the Music Project theme for this year, which most Music BMus students took part in. The main focus of the module was women's contributions to the music industry and events they were involved in. This assessment pattern of the module was divided into various forms, such as posters, composition, performance and a presentation.
"From the module, I gained more understanding about the barriers to women creating music in years gone by, like low social status in a male dominant society."
I also realised that the music history we normally study places more emphasis on male composers, whilst plenty of talented women were left forgotten by the public.  I performed classical and pop songs written by women in different timeframes to showcase the works of female composers I also made a poster about Elizabeth Lutyens, who is a talented contemporary British female composer.  Our lecturer also arranged a round-table meeting with some female composers at the end of the module, to discuss this really important theme further.
Chamber Choir and University Choir
This semester I joined the Chamber Choir and the University Choir. We performed different Christmas carols and works from student composers in Guildford Cathedral and Holy Trinity Church in the town centre. In both performances, I learned new carols and got the chance to perform as a soloist as well. I was really glad that we could gather people to sing and perform on stage even though we were still living under some restrictions due to the pandemic.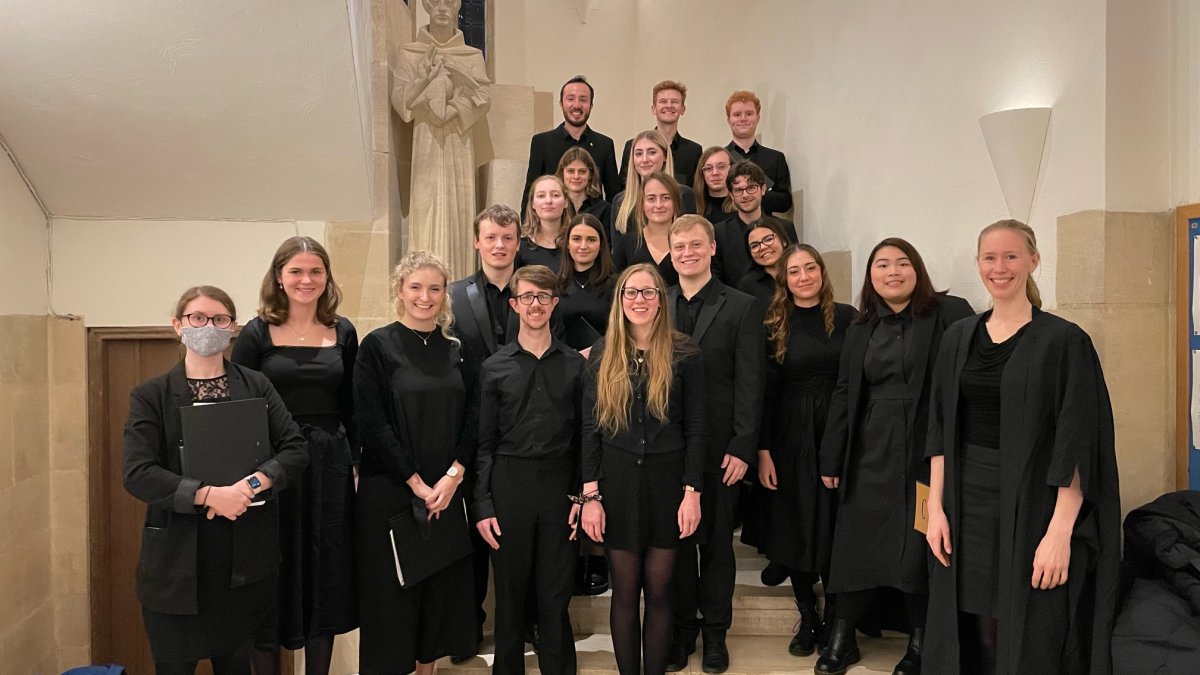 Moving away from home
These first six months at university was a new challenge to me and my brother, who is also studying at Surrey.  We both moved to an entirely new learning environment that was totally different to what we're used to in Hong Kong. Living without our parents, we learnt how to be more independent and how to deal with new situations. We are enjoying our life here a lot and we're looking forward to the events happening in the second semester!