---
news
Reflecting on Semester 1 at Surrey Business School
Business Management student Amelia Lunnon reflects on Semester 1 this year at Surrey Business School. Find out how she's been preparing for her final year at Surrey since returning from a Professional Training Placement.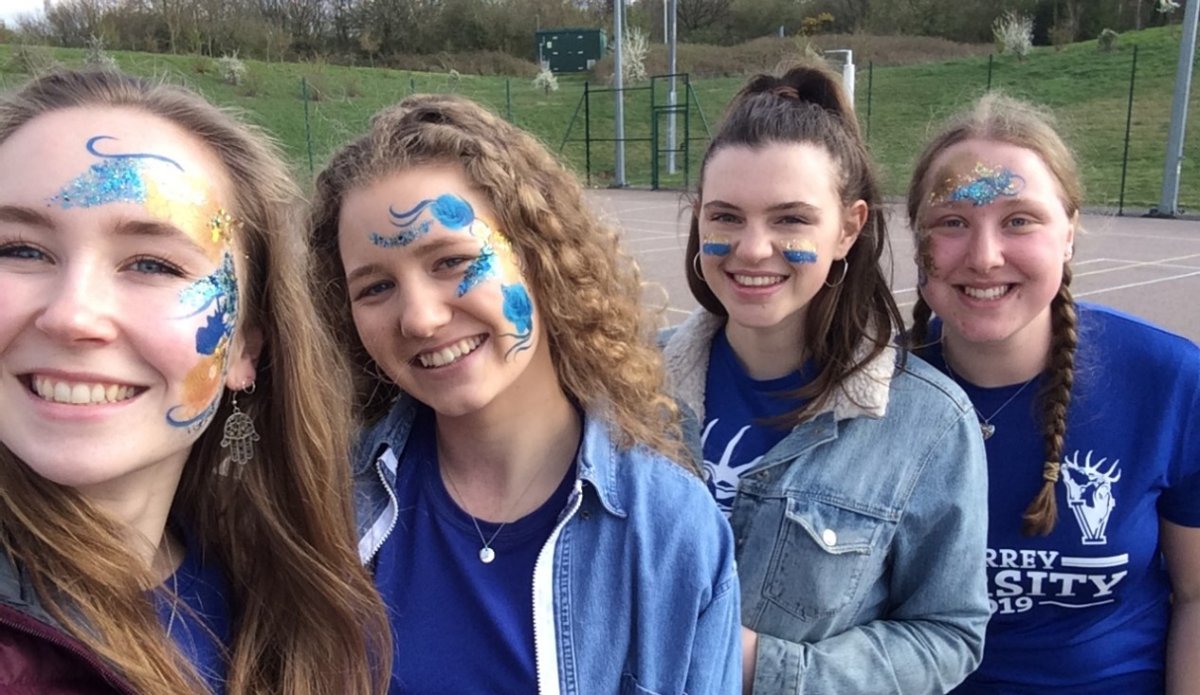 Returning from placement
My first semester at Surrey was a busy one! Having recently returned from an 11-month Professional Training Placement in London, I was excited to return to student life; to reunite with friends and to get stuck into my final year at university. I study Business Management and I can honestly say the modules in my final year have been by far the most interesting and engaging. My favourite so far has been Social Media and the Digital Economy, a module where we discussed the issue of surveillance capitalism becoming the new normal and how the power of some digital companies (i.e., Facebook) have more influence than some governments. Having the flexibility to tailor my final year by choosing modules that I find the most interesting is probably the best thing about my degree.  
Back to student life 
Full disclosure, I wasn't expecting the adjustment back to student life to be as difficult as it was. I hadn't been on campus full-time since March 2020, I hadn't written an academic piece of writing for 18 months and I'd seriously underestimated how much work I would have as a final year student. However, after a few weeks of finding my feet, I managed to get into a solid rhythm of studying, working, and socialising. Luckily, I live on campus, so I am close to the library and my lectures.
Finding a work/life balance
Knowing that this was my final year at Surrey, I was determined to make the most of it and try something new. During the Freshers' Fair, I tried out several different extracurriculars. I went sailing, tried salsa dancing, but eventually, I settled on joining Team Surrey Squash, an entirely new sport to me.
I now play for the BUCS 3rd team. I also applied for a new job to become an International Peer Adviser for the International Engagement Office. In conjunction with being a Student Ambassador, needless to say, I had my hands full during Semester 1. I also went on the Surrey Ski Trip to Tignes after the exam period, which was a lot of fun - I'd recommend it to anyone thinking of going!
Finding a work/ life balance has been tricky because although I like to be busy it's important to schedule downtime too. Some days, everything can feel like it's getting on top of you, so taking breaks away from studying or working helps me to stay grounded.
Having experienced corporate life, I know what I am signing myself up for after graduation, so I have a new appreciation for university now. I have the freedom in how I structure my day and I can study at my own pace.
When I reflect on my university experience so far, I feel immensely grateful to have had the opportunity to study in higher education. I look forward to semester two and finishing my degree on a happy, covid-free note!
Discover more about undergraduate study at Surrey Business School.