---
press release
Published:
31 October 2023
Study develops guidance to tackle staff bullying and incivility in the NHS
Understanding why the NHS suffers from endemic levels of bullying and unprofessional behaviours could save the service £2.8 billion a year, according to a new investigation led by the University of Surrey.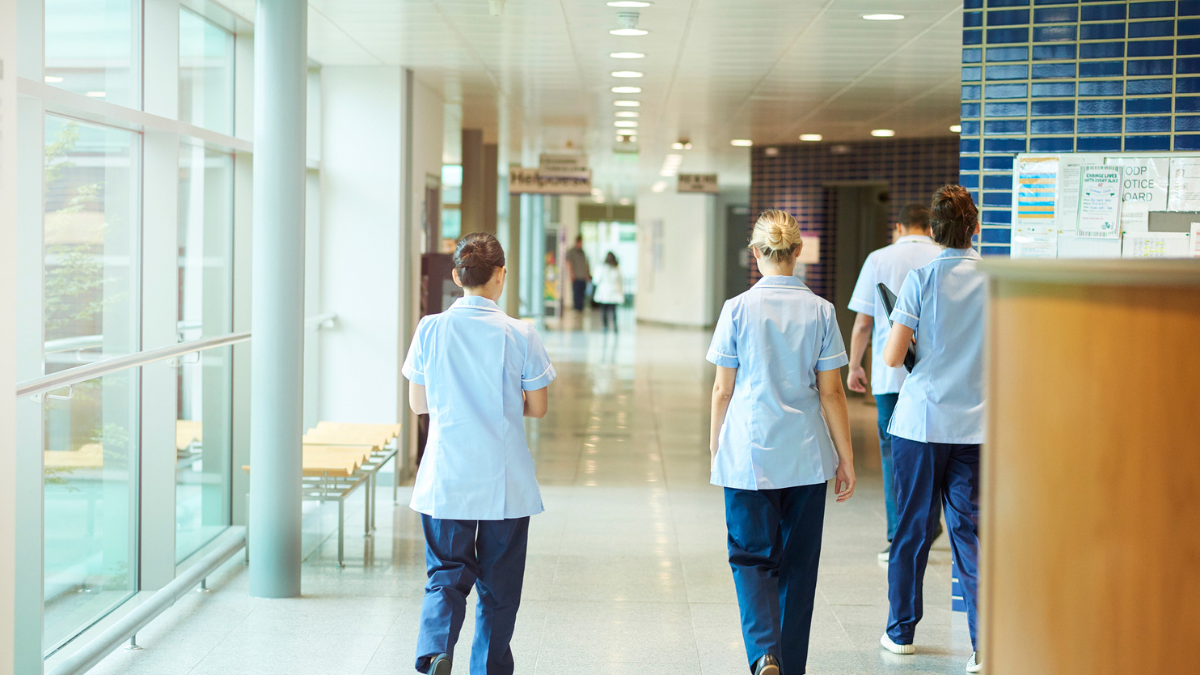 The research, funded by the National Institute for Health and Care Research, has developed and presented guidelines to help leaders in the health service tackle staff unprofessional behaviours at work. 
"Bullying alone costs the NHS upwards of £2 billion a year, with nearly half of staff saying they have experienced some form of unprofessional behaviour from colleagues, leading to many considering leaving the service. It is crucial that we take action soon and prioritise the implementation of interventions to rid the NHS of this scourge. We also need to better understand the root causes and the context in which these behaviours occur, especially as they disproportionately affect women and minority staff."  
Dr Ruth Abrams, co-author of the study also from the University of Surrey, said:  
"This study isn't just a theoretical, academic exercise – this is about ensuring the wellbeing of healthcare workers and, ultimately, the patients they serve. It's high time the UK NHS takes this as seriously as health systems in the USA, Canada, and Australia."  
  
Researchers conducted a comprehensive literature review of interventions that aim to address unprofessional behaviours among staff in acute care settings. The study examined 3,000 global sources and found no evaluated solutions to address unprofessional behaviours in the UK. 
The study highlights 12 crucial elements that are important for the design of interventions to tackle unprofessional behaviours. These can be common pitfalls leading to unintended consequences. They are: 
Look at the bigger picture: Organisations often blame individual factors like awareness or courage to speak up for unprofessional behaviour, ignoring the role of workplace culture. 
Feeling safe: If a system aims to just weed out the 'bad apples,' employees won't feel safe speaking up, and bigger issues in the work culture go unresolved. 
Measuring success: Some studies mark their success by how aware people are of bad behaviour. But this can be misleading; increased reports could mean people are more aware, which is good. Logic models could offer a more accurate measure. 
Why it matters: The main goal should be improving staff wellbeing and patient safety. Making it easier to speak up could be key for safety. A reporting system alone won't make a difference unless employees feel safe using it. 
Think before acting: Encouraging people to intervene can backfire if they don't feel safe doing so, leading to guilt or risk of backlash. 
Reviewing anonymous reports: Systems allowing anonymous complaints can be misused, like making false reports. Having a review system can prevent this. 
Be genuine: Staff will disengage if efforts to improve aren't seen as genuine. This can happen if managers also behave poorly or if the effort feels half-hearted. 
One size doesn't fit all: Quick fixes targeting one issue don't solve the larger problems and may prevent better solutions from being developed. 
Leadership is key: For any effort to be taken seriously, it needs support from the top down, especially if trust in management is low. 
 Don't leave anyone out: Groups like minorities and women face more bad behaviour but are often overlooked in solutions. Targeting these groups without isolating others is a tricky but necessary balance. 
 Adapt and evolve: Some strategies can be adapted for different situations, but this flexibility can make it harder to figure out what actually works. 
 Bridging theory and practice: Many current approaches are either too practical and lack a theoretical foundation or too theory-heavy and unpractical. Blending both could offer more effective solutions. 
 
The study highlights that current approaches largely overlook the unique challenges faced by women, staff from minority backgrounds, and those with disabilities. Disturbingly, over 4,000 NHS staff were accused of severe misconduct, including sexual assault and harassment, between 2017 and 2022, yet only 576 faced disciplinary action. Similarly, a recent Australian survey found that 14.5% of healthcare staff had experienced "extreme" forms of unprofessional behaviours at work.   
Despite these statistics, the research found that only one existing intervention specifically aims to tackle racism in acute care settings. The study calls for a more targeted and inclusive approach, warning that without specific focus, the experiences of women and minority staff will continue to be overlooked, perpetuating systemic issues in healthcare environments both in the UK and globally.  
Dr Justin Avery Aunger, research fellow on the study, said:  
 
"Our review underscores that existing interventions against unprofessional behaviours between staff have significant limitations, often lacking a comprehensive, evidence-based approach. Moving forward, it's crucial that we incorporate behavioural science and implementation science frameworks into both the design and evaluation of interventions." 
The research team has also launched guidance for NHS teams – sharing further insights, options, and recommendations for addressing unprofessional behaviours. To learn more or download the guidance, visit the team's website. 
About the National Institute for Health and Care Research
The mission of the National Institute for Health and Care Research (NIHR) is to improve the health and wealth of the nation through research. We do this by: 
Funding high-quality, timely research that benefits the NHS, public health and social care; 
Investing in world-class expertise, facilities and a skilled delivery workforce to translate discoveries into improved treatments and services; 
Partnering with patients, service users, carers and communities, improving the relevance, quality and impact of our research; 
Attracting, training and supporting the best researchers to tackle complex health and social care challenges; 
Collaborating with other public funders, charities and industry to help shape a cohesive and globally competitive research system; 
Funding applied global health research and training to meet the needs of the poorest people in low and middle-income countries. 
Media Contacts
---
External Communications and PR team
Phone: +44 (0)1483 684380 / 688914 / 684378
Email: mediarelations@surrey.ac.uk
Out of hours: +44 (0)7773 479911