---
news
Published:
01 December 2020
Surrey academics contribute to national cyber security event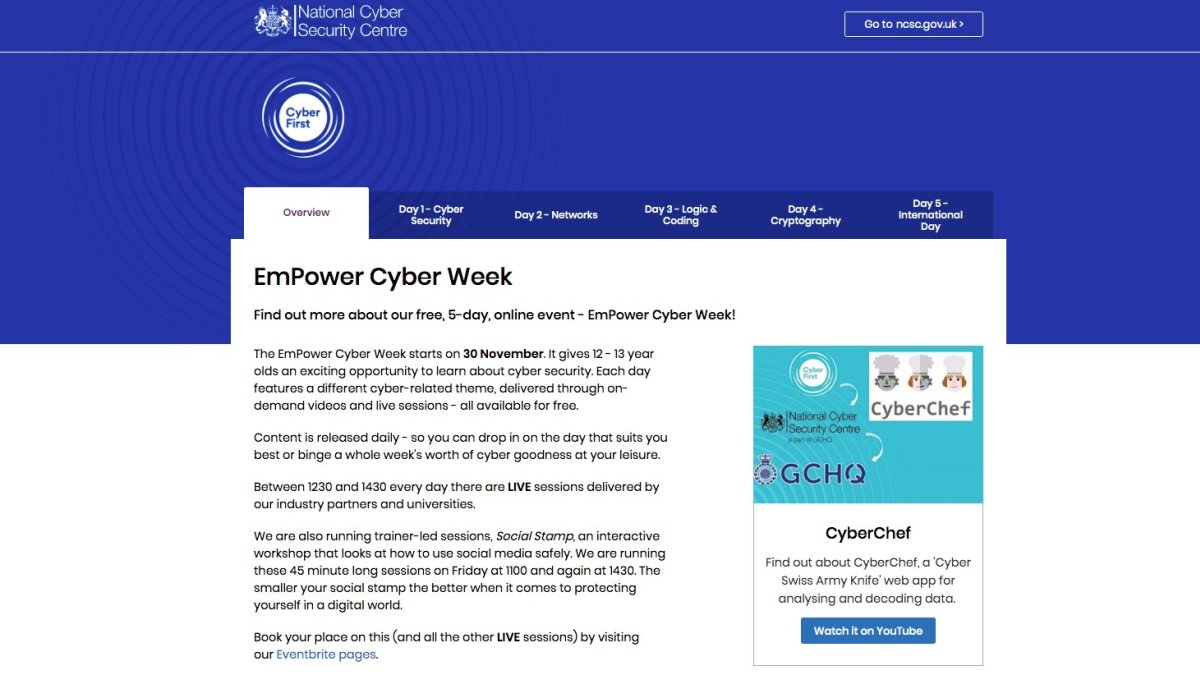 International Computer Security Day is now in its 32nd year and its message is to encourage computer users to stay safe online.
This year, the UK's NCSC is holding an online event from 30 November to 4 December, which is focusing on content addressing a wide range of online security topics aimed at teens and pre-teens.
The topics covered are
* Security
* Networks
* Logic and coding
* Cryptography
* International relations
Surrey expertise
Surrey's Steve and Ioana will be online on Thursday giving a talk entitled What's behind this coded message?
"We're looking at some of the key ideas behind cryptography, how encryption can be used to create secret messages, and also how codes can be cracked," says Steve, who's Director of the Surrey Centre for Cyber Security, a University hub that's recognised by the NCSC as a centre of excellence in cyber security research.
"We're introducing the Caesar cipher, a classical encryption scheme that's great for school pupils to understand and to code their own messages. It's really important to open their eyes to subjects that may spark their interest while they're still deciding what direction they might want to pursue in future.
"NCSC are backing the EmPower Cyber Week. We work with NCSC across a range of cyber security activities and we're delighted to support Cyber Week."
Learn more about studying in our Department of Computer Science.