---
news
Published:
15 December 2020
Thanking NHS nurses and midwives
Nurses and midwives are the unsung heroes of the NHS, doing everything they can to help others in their care. From all of us at the University of Surrey, #ThankYouNHS.
Celebrating our nurses and midwives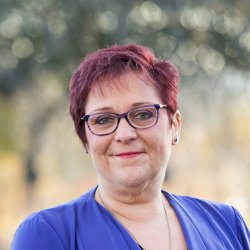 Prof Melaine Coward
Throughout 2020, we've been celebrating the International Year of the Nurse and Midwife. We asked our nurses and midwives to share their experiences, why they chose their careers and what inspired them to help others.
One of our favourites is that of cancer nurse, Professor Melaine Coward:
"I decided to become a nurse at age 13 to fulfil my love for people, volunteering at my local cottage hospital to wash and feed patients. After qualifying, I specialised as a cancer nurse, before stepping into higher education to train the next generation."