---
case study
Training scientists to use genomics programs
Dr Arnoud van Vliet, Senior Lecturer in Veterinary Microbiology, has been addressing some of the issues scientists encounter when completing genomics data analyses.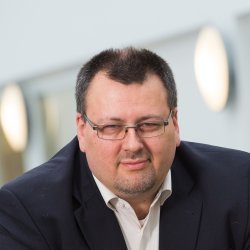 Dr Arnoud van Vliet
The issue 
Without a doubt, anyone who works with materials from other laboratories (ranging from cell lines, reagents, and computer data) will have been frustrated by missing information, errors and things that just don't work at another location. Science based on computational analyses shouldn't succumb to these issues, as the only biological variation involved is the user. For this reason, there needs to be an emphasis on training and usability of the tools employed in data science. 
Many software programs exist for the assembly, annotation and analysis of genomes. These are typically only available on Linux and Unix, using a text-based command line interface which is alien to those who use Windows or Macs. The programs often 'penalise' a mistake with a cryptic and unhelpful error message and call on other software packages that aren't installed by default. The outputs can also be incompatible with downstream software. 
As a result, many people are unable to run their own analyses or interpret them. 
The solution 
To remedy this, we designed an online course using short video tutorials to teach scientists how to use these software programs at their own speed. 
The user has access to: 
A virtual Linux computer that they can install on their own Windows or Mac laptops, with relatively modest hardware requirements. It comes with installation and usage instructions and contains all the required software and practice data. It's also suitable for the users' own applications later.
Instruction videos (recorded on Zoom) for the nine different steps.
Two additional videos explaining how to work with Linux.
A wash-up session at the end.
The outcome 
The course is being used by scientists across the UK, Spain, Brazil and the USA, helping them to become more confident in interpreting their data with existing programs. The course is currently available on request and we're looking to share the course more widely in the future.