---
news
Trust at UK Customs Borders – a blockchain ecosystem of trust
Since the UK's withdrawal from the EU customs union businesses have faced increased paperwork, border delays and higher costs. A digitally managed border system that identifies trusted shipments appears an obvious solution, but what does trust actually mean and how can a digital system help?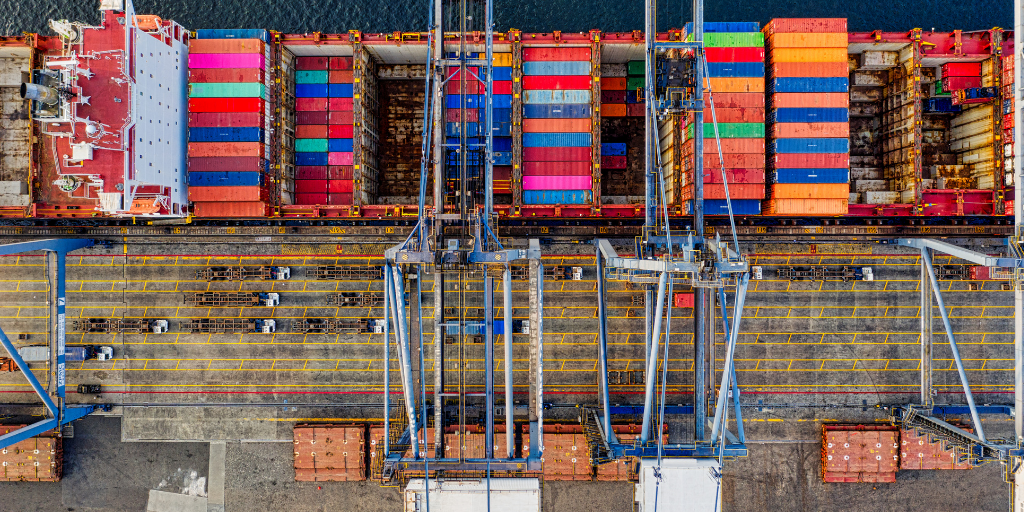 Supply chain participants have long recognised the importance of trust in business relationships.  Trust is the primary reason companies cite when supply chain relationships breakdown, which is especially true at customs borders. Current supply chain friction at UK borders is replicated across the world. Delay is caused by a lack of trust in goods flows, and hence a need to inspect.
There are many perspectives on trust, but we understand it as "the expectation that a person can have confidence in, or reliance on, some quality or attribute when undertaking a business transaction". Trust emerges in relationships between trustor and trustee, who may be individuals, organisations or complex supply chains. An 'ecosystem of trust' describes the desired relationship between the government agencies and complex supplier network.
Through its 2025 UK Border Strategy the UK is seeking to establish technology leadership in reducing friction in cross border supply chains.  In recent work the Reducing Friction in International Trade (RFIT) project demonstrates how innovative digital technologies: Distributed Ledger/ Blockchain and Internet of Things can be used with the Australia/UK wine importation supply chain. Research by Mike Brookbanks and Professor Glenn Parry from the Centre for Decentralised Digital Economy (DECADE) at Surrey Business School considers the role blockchain-based technology plays in creating an ecosystem of trust between participants in two established international wine supply chains.
Trust relationships between participants are maintained through personal relationships, reputation, integrity, and partnership.  Institutional trust between UK Government agencies and importers is built up over time but is friable. Data entry errors in customs submissions diminish trust.  Limited supply chain visibility and data asymmetry at the border leads to friction, resulting in delays, financial cost and reputational damage for importers.
The RFIT platform collects upstream data relevant to Food Standards Agency, Port Health Authorities, Customs/Borders etc. Data is securely distributed to authorised parties downstream, providing end to end visibility of wine supply. The platform employs a blockchain layer to make documentation immutable. The platform facilitates the building of trust across the supply chain by providing a single source of validated data and increasing visibility. Reduced data asymmetry between border agencies and suppliers improves accuracy, timeliness, and integrity. Trust formation and maintenance in relationships between participants of the supply chain is improved by the technology, but it does not remove the requirement for trust. Trust remains integral to supply chain function and buyer-supplier relationships. Technology can reduce friction at the border, but not remove the requirement for trust within relationships. Read the full article here.
Read the full research paper The impact of a blockchain platform on trust in established relationships: a case study of wine supply chains.