---
news
Published:
22 August 2023
Video showcases nature-based approach to flooding
A new video has been released highlighting a successful project to reduce river flooding as part of the OPERANDUM project – a collaboration between GCARE and European partners.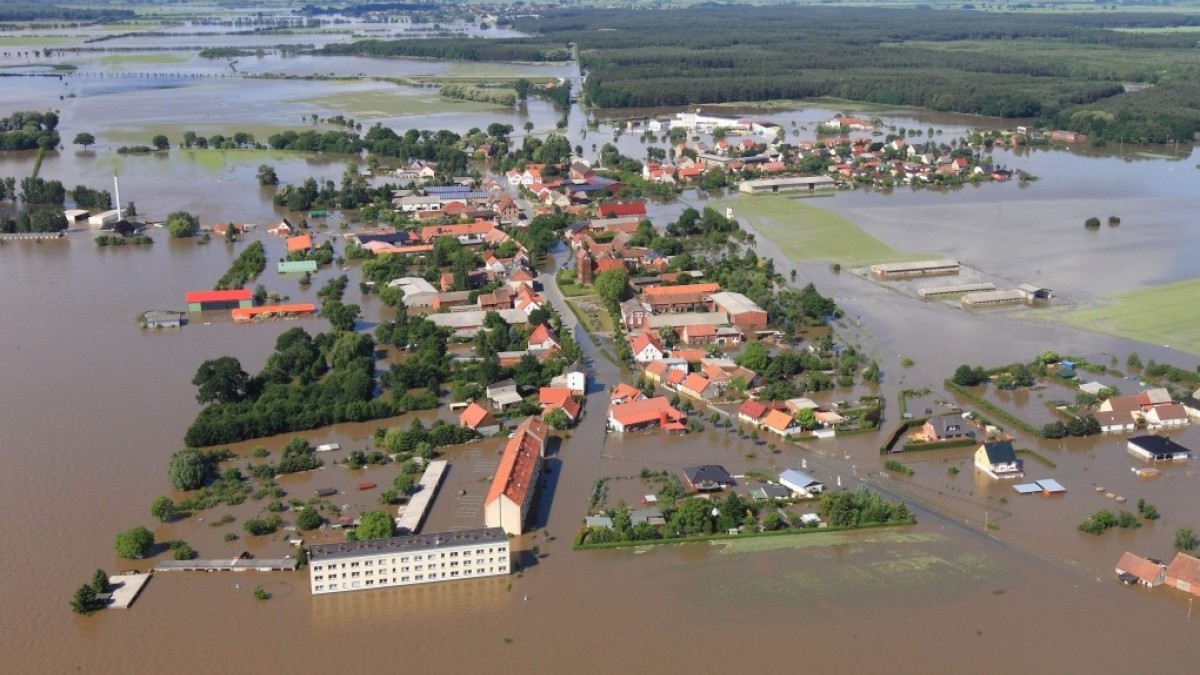 The video, 'Efficacy of Nature-Based Solutions Against Flood Risks', presents a project in the Elbe river basin in Germany where nature-based measures have been used to combat flooding.
Over the past few decades extreme flooding has increased dramatically, exacerbated by climate change. River flooding is now the most important natural hazard in Europe, claiming thousands of lives and costing billions of euros in economic damage. Traditional flood protection measures known as 'grey infrastructure' are not sustainable enough for flood protection due to their limited capacity to handle increasing rainfall intensity, lack of flexibility to adapt to changing climate patterns, and negative environmental impacts associated with their construction and maintenance.
In the Elbe river basin, extreme flooding events have already impacted ecosystems and caused significant economic damages. Researchers from Surrey's Global Centre for Clean Air Research (GCARE) in collaboration with OAL-Germany evaluated a nature-based solution for flood protection, which was implemented by the "development and establishment of cooperative floodplain management project (2016-2022)". The intervention involved mob grazing: the removal of woody vegetation from along the riverbanks and using specific species of grazing animals to keep regrowth at bay. This enabled waters to run faster from the main river channel onto the floodplain which has resulted in keeping the floodplain free and reducing water depth during floods.
Professor Prashant Kumar, Founding Director of the GCARE and the Co-Director of the Institute for Sustainability said: "It is crucial to prioritise nature-based solutions in combating natural hazards like flooding. Equally important is the need to effectively communicate this message in a simple and accessible manner. This video successfully translates complex scientific concepts into layman's terms, enabling viewers to comprehend the significance of nature-based solutions and how innovative approaches can effectively reduce the impact of natural hazards."
The work was part of the OPERANDUM project which monitors and evaluates nature-based solutions against river flooding.
Watch the video showing the Elbe river basin project.
Read more about Surrey's GCARE work on nature-based solutions.