---
news
Published:
12 November 2021
A week in the life of an accounting and finance student
Hear from final year accounting and finance student Beatriz Seca about her course and the activities she is involved in at Surrey.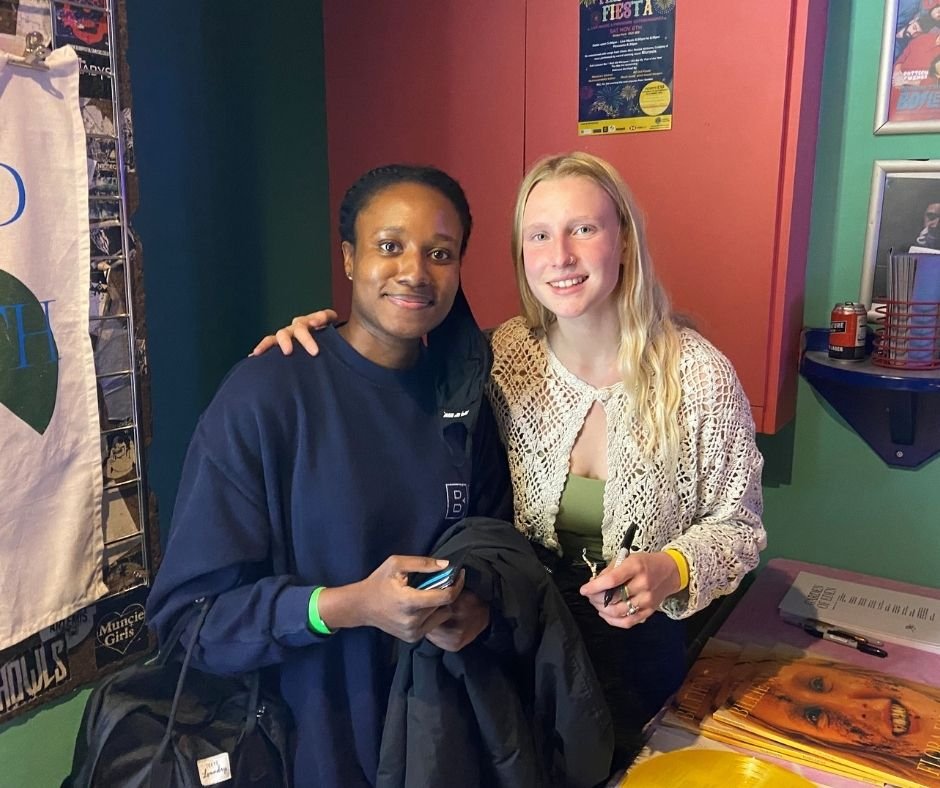 After being away from university for two years, the final year of my course in many ways feels like the first. I am sharing a campus flat with brand new faces, familiarising myself with the learning environment, trying out new extracurricular activities and most importantly, learning how to manage my study workload (there is definitely a step up in your final year!)
Despite its challenges, being able to start the new academic year in person has been a privilege. I am gradually settling into the newfound student experience and would like to share a little of what a typical week is like as a Surrey Business School (SBS) undergraduate student.
Weekly studies
Monday to Friday, I have a different class (lecture or seminar) scheduled for 9 am. Yes, although you might think that's rather unpleasant, my days start bright and early. Barring a few seminars, the remainder of those days are relatively free, so the early starts help me make the most of my time.
As part of the new hybrid-learning system, there is a mixture of online "SBS On-Demand" content and study materials for me to review. I use a fair bit of time after these morning classes to tackle this, in preparation for face-to-face teaching. I also work from different places, changing from my room to the library for extra focus during the week. I have found this works particularly well for written assignments and to print out worksheets and other resources.
"For Accounting and Finance students, worksheets and practice questions become your new best friend come assessment time."
Employability
I have attended events set up by the Employability and Careers (E&C) centre or by Accountancy bodies throughout my time at uni. These will either be in the middle of the day or the evening.
Recently, I had the opportunity to attend an E&C event packed with tips for how to perform well in different types of job interviews. Several weeks ago, I virtually attended an insightful 'Career Fair' held by the Chartered Institute of Management Accountants, which was great. Employers from ASOS and JP Morgan spoke about their graduate opportunities and how to apply. There are a variety of employability workshops during the semester so even if you miss out on one, there will be others in future to suit!
Extra-curricular activities and socialising
As I didn't get involved in societies or sports during my prior years of study, I decided to take the opportunities this year by joining the Surrey Consulting Society (SCS) and playing No Strings Badminton at the Surrey Sports Park.
As a member of the SCS, I attend their Tuesday case-study events when possible. These are intriguing sessions, which encourages the development of a host of transferrable skills. In small groups, we are tasked to work through example business dilemmas and create solutions.
I find the exercises challenging but plenty of fun to work through. Before joining the society, I didn't know much about what business consultancy was or how it's carried out. I know I have always liked a good puzzle, and this society offers that in interesting contexts.
Contrastingly, in a typical week, I also play Badminton on Sundays as a part of the Team Surrey Play Sport scheme. It's a highly enjoyable way to work out as the fun of the games compensates for any exhaustion. Sessions are two hours long and there is plenty of opportunity for everyone to play, whatever your skill level. Moreover, like any other social experience, it's also a chance to meet new people and potentially make friends.
Lunchtimes
During the week I sometimes go for a reasonably priced lunch at the Hillside Restaurant on campus with my friend to catch up or watch a film at the cinema in town. At the Freshers' Fair this year, I became aware of the concerts and local music venues, including the Boileroom. I was lucky enough to watch and meet one of my favourite artists Billie Marten!
Overall, there are plenty of chances to get involved with a variety of activities and build your desired student experience here at the University of Surrey. My experience at uni has been very different across the years, particularly during uncertain times. I am however grateful that we are back on campus and can experience the opportunities at Surrey in person again.
Find out more about our Accounting and Finance undergraduate course.