---
news
A week in the life of a postgraduate music student
From theoretical lectures to practical instrumental lessons, discover what a typical week looks like for a student on our Music MMus.
Credit: Grant Pritchard | University of Surrey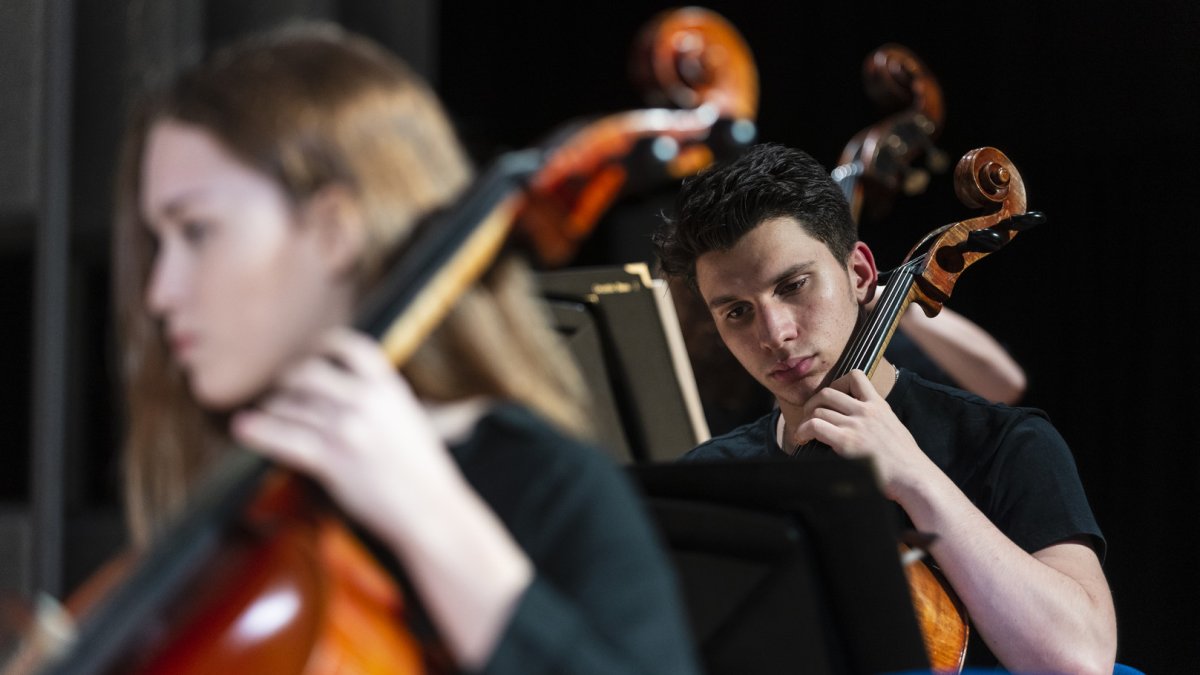 How you'll learn
Your teaching will be delivered through a combination of:
Lectures in theoretical and practical skills
Tutorials
Instrumental/vocal tuition
Seminars
Group work, such as discussion groups.  
Outside of these, you'll be expected to carry out independent study including coursework, essays, instrumental practice, ensemble rehearsals, guided listening and reading.
We've also introduced hybrid learning, a mix of online and face-to-face sessions, in light of the Covid-19 pandemic.
The aspects I enjoy the most about my course are the engaging way the lectures are presented to us by highly enthusiastic staff from the Department. I particularly love how eye-opening the composition lectures have been, being taught techniques and perspectives I hadn't previously come across that I have been able to apply in my current work. We're allowed a lot of flexibility with the style of work we submit whilst also being challenged to push ourselves outside of our comfort zones. I really feel I am growing as a musician and a person at Surrey through both the course itself and all the additional activities and opportunities the University has to offer.
Natalie Gall, Music MMus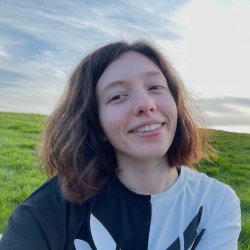 A week in the life
This is a diverse course with a range of optionality but a typical full time music student studying Composition and Performance might see a timetable like this:
Monday
11am - 1pm: Research Training for Practitioners - lecture
4pm - 6pm: Screen Music Studies - lecture
6pm- 8pm: Orchestra Rehearsal - practical.
Tuesday
9am - 11am: Composition - lecture
11am - 1pm: Performance - seminar
2pm - 3pm: University Chamber Choir - practical
3pm - 4pm: Music Professional Practice - seminar.
Wednesday
9am - 2pm: Performance A Lunchtime Recital Session - practical
4pm - 6pm: String Orchestra - practical.
Thursday
9am - 11am: Modernism & Postmodernism - lecture
2pm - 4pm: Compositional Programming - lecture
4pm - 6pm: Digital Performance - lecture/workshop.
Friday
9pm - 11am: Studying Music as Performance - lecture
4pm - 6pm: Music Project - lecture.
Find out more about our postgraduate courses, including our Music MMus.
Disclaimer
The timetable and modules listed are indicative, reflecting the information available at the time of publication and may be subject to teaching availability, student demand and/or class size caps.
Given the changing nature of the Covid-19 pandemic, our hybrid learning model is under continuous review. See the latest information on all changes.