---
news
A week in the life of a postgraduate on our MSc in Space Engineering
From lectures to laboratory-based practicals and personal tutorials, discover what a typical week looks like for a student on our MSc in Space Engineering.
Credit: University of Surrey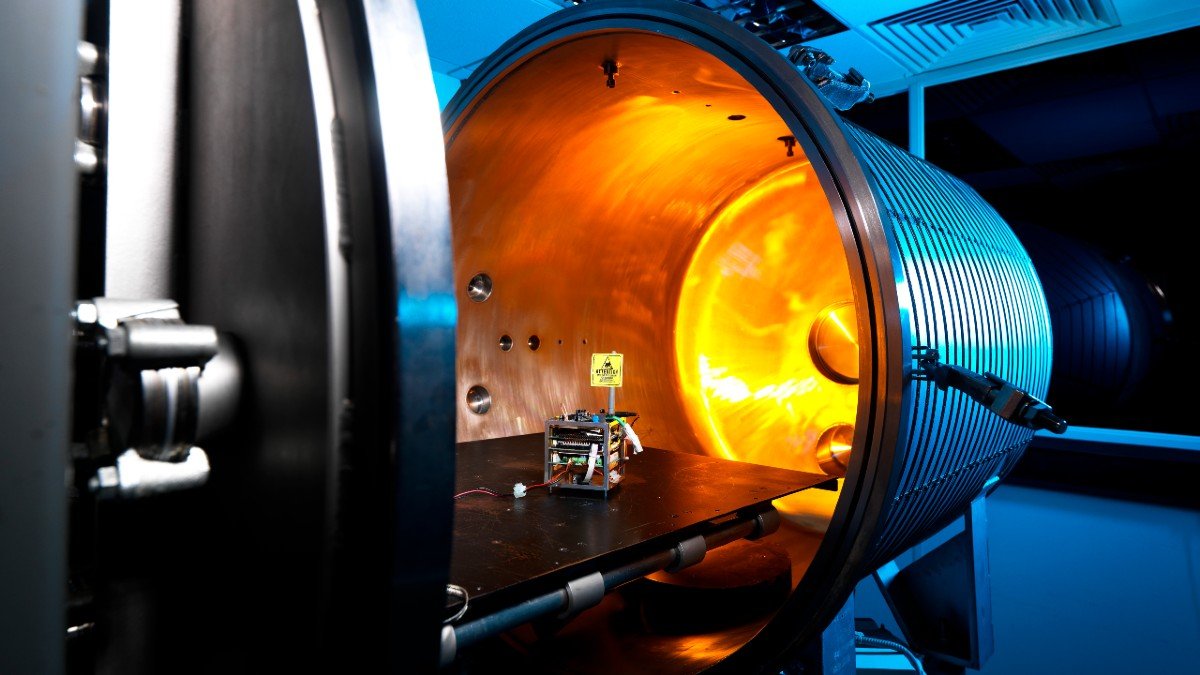 How will I learn?
Your teaching will be delivered through a combination of:
Interactive in-class learning
Laboratory-based practicals
Lectures
Online learning
Tutorials.
What does a typical week look like?
You'll receive typically 12-15 contact hours each week, depending on how many extra labs or tutorials there are to attend on top of the lectures. A full-time student will also spend about 40 hours a week carrying out study, including the contact time. Contact hours include:
Monday
10am - 12 noon: Satellite Remote Sensing – Lecture.
Tuesday
9am - 11am: Space Dynamics and Missions – Lecture.
Wednesday
9am - 12 noon: RF Systems and Circuit Design – Lab Workshop.
Please note, Wednesday afternoons are left free for sporting and other University society activities.
Thursday
9am - 10am: Space Dynamics and Missions – Lab Workshop
11am - 1pm: Space System Design – Lecture
5pm - 6pm: Space System Design – Lecture.
Friday
12 noon - 1pm: Satellite Remote Sensing – Lecture
3pm - 6pm: RF Systems and Circuit Design – Lecture.
And when lectures have finished?
There are a wealth of activities on offer Surrey for you to get involved in such as becoming a member of the Electronics and Amateur Radio Society (EARS), which connects you to a passionate community of fellow engineers and gives you 24/7 access to amazing workshop facilities. Or you could head over to Surrey Sports Park, explore the town of Guildford with its wide range of bars and restaurants, or take a 34-minute train journey into London for some time in the city. For some peace and quiet, and the chance to explore, you can head to the Surrey Hills, an area of outstanding natural beauty.
Learn more about postgraduate study in electronic engineering at Surrey and find out about Surrey Space Centre.
Disclaimer: The timetable and modules listed are indicative, reflecting the information available at the time of publication and may be subject to teaching availability, student demand and/or class size caps.