---
feature
Published:
19 October 2023
"We're adopting a much more joined-up way of thinking at the Institute"
Professor Lorenzo Fioramonti is the Founding Director of our Institute for Sustainability. He discusses his work in government and his plans for our new pan-university initiative…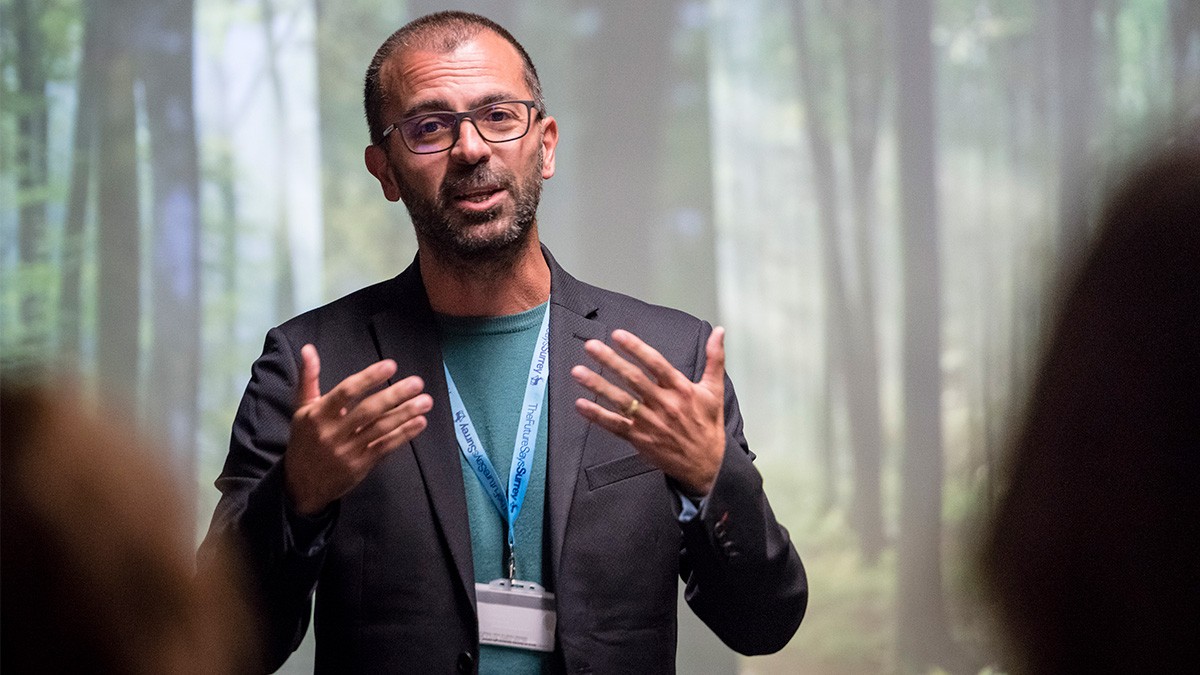 What's your background? 
I was a full-time academic and I worked as a political economist until the age of 40. That involved researching ways to transform the economy to achieve the ultimate goal of people living better lives in a more sustainable way. 
I'm Italian citizen, but I spent my entire academic career overseas. When I was in South Africa, I got a call from the Speaker of the National Assembly of Italy asking if I wanted to consult with him and some of his colleagues. I accepted and, a few months later, I was appointed to the government as Minister of Education, University and Research. 
How did you find moving from academia to government?
As a political economist, I'd been consulting with governments my entire life. One of my career aspirations was also to see if I could take my research ideas and implement them. I grabbed the chance to do this because I had the chance to see if my theories could be made concrete. 
But, of course, it's one thing to theorise about change in an academic setting – and another entirely to be involved in implementing it in national politics. The latter can be a ferocious and merciless environment. I was prepared for the governance part. I wasn't prepared for the gossip, media frenzy, invasion of privacy and so on.
How long you were you in government? 
I was in national government for two years, then I went into parliament for two years. The role in national government was very demanding. It was all-consuming. I basically wasn't in charge of my own life. My time as a Member of Parliament was less fraught, but we couldn't get much done as we didn't have any real power. 
When did you come to Surrey? 
A few days after leaving parliament, I was approached by the University and I accepted the chance to be the Founding Director of its Institute for Sustainability. That was at the end of 2022. 
What was the appeal of the Institute? 
The role at Surrey was very different from a conventional academic job because it united different streams of work. It was about collaboration, and it was about sustainability from environmental, social, economic, institutional and political perspectives. I particularly liked the fact it was an institution that wanted to drive impact. After four years in politics, I wasn't going to return to academia and write papers that were going to sit in a library. I needed a hands-on job that used academic research to drive policy action. 
Can you tell me about the Institute for Sustainability? 
It's a pan-university initiative. This means it helps connect the dots across different faculties to ensure that our sustainability-related research has maximum impact.
One of the issues we face with contemporary research is that we operate inside silos. What happens in one field doesn't necessarily affect what happens in another. This is a problem when you want to transform society because a single solution won't work. You need solutions that operate in symphony. 
The Institute is also a bold experiment in some ways. We're putting together transdisciplinary teams that may involve scientists, engineers, philosophers, psychologists, veterinarians, literature experts and so on.
Can you give me an example of that? 
If we have to rethink our energy systems, what do we need to do? We'll need scientists to create the system and engineers to build it, environmental experts to investigate what system will be the most sustainable, and architects to design how these new systems will be incorporated into buildings and homes. We'll also need behavioural psychologists to work out how we change behaviours, marketeers to promote key messaging, and economists to ensure it's not too expensive and it will be available to low-income families. On top of this, we'll need policy experts to ensure these new technologies don't destroy existing industries and create mass unemployment. 
All these concerns need to work in tandem or we may be creating new problems rather than fixing current ones. 
What are the short and long-term goals of the Institute?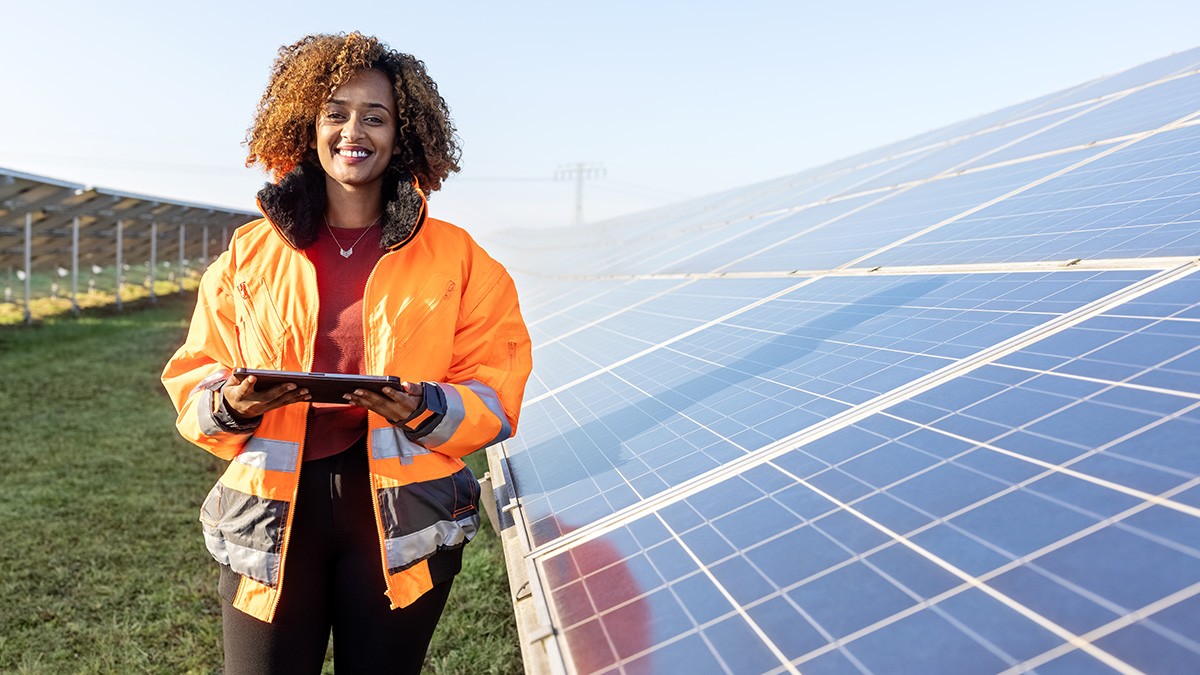 My short-term goal is to make the University visible as the new kid on the block when it comes to sustainability practice. It's not enough to have an Institute for Sustainability if we don't practice what we preach across campus. So we need to ensure we are implementing best practice. 
Our plan to become a Net Zero university by 2030 is a good example of how we are achieving this. As is the creation of our new solar farm to increase our on-site renewable energy.
The long-term objective is to make sure that we change the way in which our policy community operates. Through collaborations between the University, businesses and other institutions across Surrey, we can establish the entire county as a global leader in sustainable wellbeing. We ultimately want to be a destination for those who want to see what a sustainable future society looks like. We can do this by turning research into policy action locally, then regionally, then nationally. 
I don't shy away from global aspirations, but we need to develop the visible examples of what we are doing and turn our sustainability research into policy here first. 
Which University projects best demonstrate this? 
One way we are influencing the local policy community is through the launch of the Green Futures Board. This partnership between the University and Surrey County Council will help develop the long-term strategy of the region when it comes to building a more sustainable future. 
Another thing I'm investigating is transforming the education model. This involves not only trying to influence how sustainability is taught at university level, but also how it's taught at school level. Can we better educate schoolchildren in sustainability and create the kind of transformative culture that is indispensable to achieve sustainable wellbeing? That will be a very powerful tool. 
A promising activity in this area is a partnership with Winchester Science Museum, working with schools and organising tours and local dissemination activities.
What projects at the University excite you?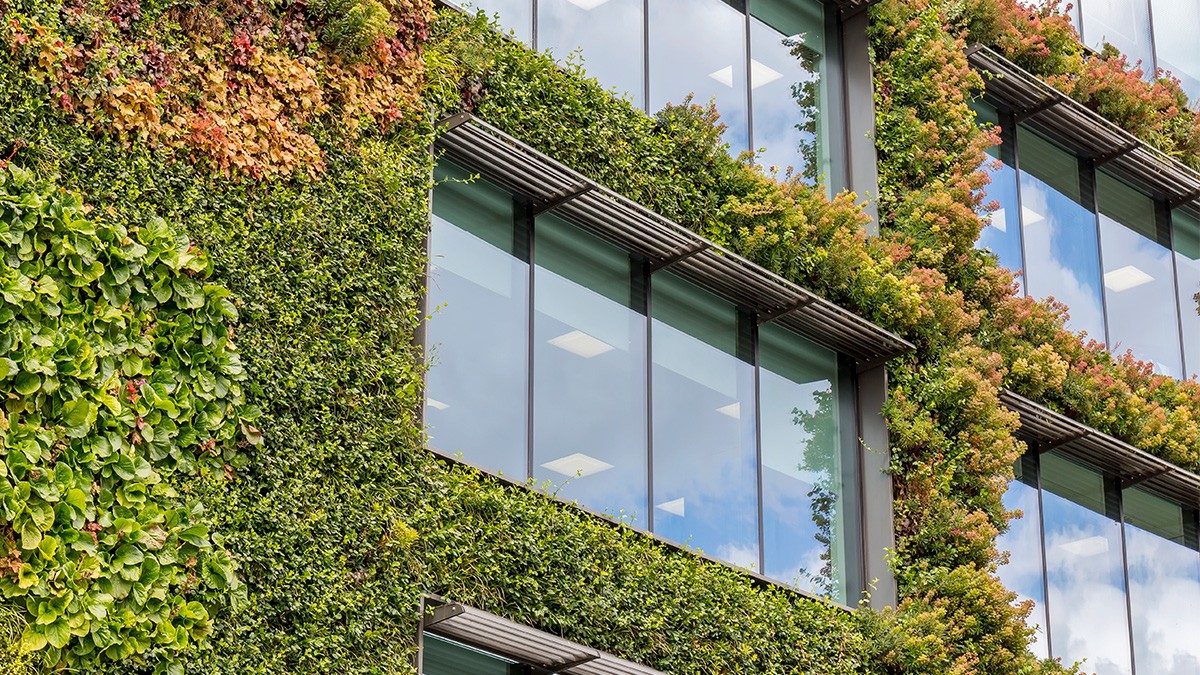 The University has a kaleidoscope of exciting research on lots of different sustainability issues. 
Our work at GCARE on employing nature-based solutions to achieve our sustainability goals and make our communities more resilient is very strong. The idea of using plants to make air cleaner or to purify water is very significant.
Our research on cultural transformation and social justice also has direct application to sustainability. As does the application of artificial intelligence to ensure that we can best use all the data we receive to produce meaningful information. Could this, for example, help prevent natural catastrophes or optimise how we best use our resources? 
The key to all these amazing areas of research is to ensure we can translate them into plug-in solutions that both businesses and policy-makers can use. Because the business sector is as significant as policy-makers in all this. 
For sustainability to succeed, it needs a massive industrial transformation, and that must be inclusive or it won't work. It requires a systemic approach. There are no magic bullets or instant cure-alls. It's why we are adopting a much more joined-up way of thinking at the new Institute. 
What are your hopes for the Institute in 10 years? 
I want the Institute to not only be financially sustainable, but to become an example for other universities in terms of how it's broken down departmental and research silos, and how it's built an inclusive pan-university synthesis centre. 
By that, I mean an organisation that has brought the best available expertise and thinking to tackle a problem from many angles. That could involve an engineer, a philosopher or a poet. Too much of our research is based on sanctified categories. The problems we're facing require connected knowledge. I hope the Institute will become an example of that connected knowledge where future research goes beyond individual disciplines.
Ultimately, I hope it becomes a beacon for sustainable wellbeing, and people travel to Surrey to see how this utopia that operates within the confines of planetary resource boundaries has been created.
Learn more about our Institute for Sustainability.