---
news
Published:
08 November 2022
What you need to know about studying modern languages
The culture, society and history of a country is embedded in its language and that's why studying language is an enriching and rewarding experience. Immersion is central to the teaching of our highly practical courses and with the focus on the application of language and their future professional careers, our students develop excellent oral, written and research skills. 
"A Modern Languages degree at Surrey gives students a unique experience. Modules are almost all taught in the target language, with a strong focus on the application of language in contemporary societies, and in professional life." 

Dr Leona Archer, Senior Lecturer in French 
We focus on providing a supportive pastoral environment for our students, and a positive experience during their placement. Proficiency in an additional language, alongside knowledge of the cultural and society of a country, makes our graduates highly employable.
We're one of the UK's leading universities for modern languages, with our courses ranked in:
The top 5 by the Guardian University Guide 2023
The top 5 by the Complete University Guide 2023 for German and Iberian Studies
The top 10 by The Times and The Sunday Times Good University Guide 2023 for French and Iberian Studies
"The focus on practical language use, rather than things like literature studies, made Surrey a clear first choice for me. I also really appreciate the ability to explore different career paths through the modules offered. Aside from the combined business programmes, there are modules on translation and teaching, arguably the two biggest career prospects with this degree." 

Tom Ilsley, Modern Language student)
We are immersive
From the moment our students start their course, they will be taught almost exclusively in their chosen language. Spanish, French and/or German, our students speak and write about culture, politics and art for an exceptional immersive experience.  
We care
The pastoral support we offer our students is excellent. We have small class sizes, a good staff-student ratio and an individualised approach that shows we care. Personal contact with our staff is good, ensuring that our students feel nurtured and able to approach us with any issues, educational or personal. 
We deliver practical modules
Learning a language is more than just writing and speaking. We encourage our students to apply their language skills through practical modules such as Languages in Education where they work alongside a language teacher in a local school. Our Introduction to TEFL module equips students with the skills to deliver English language lessons in a variety of contexts. We also teach interactive and practical translation modules.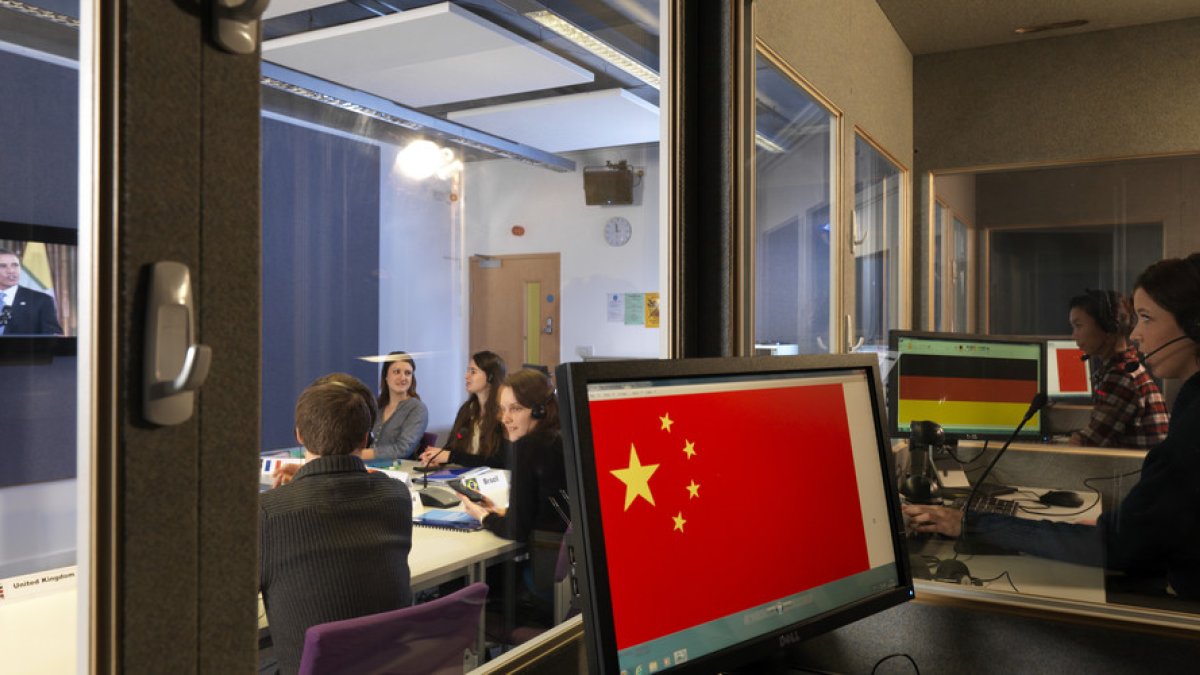 We put the spotlight on transferable skills
By learning a language, valuable skills are developed, including organisational and research skills, problem-solving, intercultural communication and resilience. Our modules include CV and cover letter writing in the chosen language, and honing professional skills, opening the door to excellent career opportunities.  
We encourage hands-on experience
Our outstanding placement programme is particularly popular with our students. We have a fantastic network of employers that can be tapped into for opportunities, including EDF, Taittinger and the Commonwealth War Graves Commission, or students can find their own placements. Our partner universities overseas are also a destination for a study placement, offering students the chance to immerse in a language and culture, and giving them the edge for graduate employment. 
We nurture successful graduates
Because of the applied nature of our language courses, our students are highly employable. We focus strongly on future careers throughout the courses and as a result, graduates have secured roles with organisations such as Siemens, Santander, Electricité de France, Hilton International and Transperfect.  
Discover more about our languages courses.