Apply for accommodation
You've got an offer for Surrey. Apply for your University accommodation in the heart of Guildford - your space to thrive. 
Guaranteed accommodation
New Undergraduate students are guaranteed a place in accommodation.*
Feel safe at home
Guildford is ranked as the No. 1 safest town to study in.**
Affordable options
We offer several different price bands, from shared bedrooms to studio flats.
Find your new home from home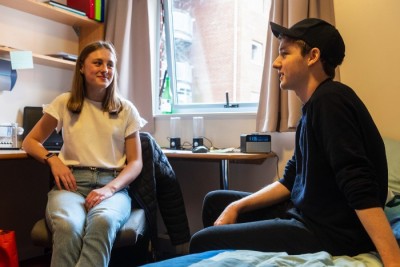 We have more than 6,000 rooms of various types to suit all budgets and requirements.
Applications open in February 2024.
Feel confident with our excellent accommodation 
You can expect the time of your life at the University of Surrey, with great food, lively bars, rolling parkland and bustling Guildford just steps away. 
With outstanding nature to the south and west, and London half an hour to the east, you will have the best of both worlds.
All Surrey student accommodation includes free broadband, with at least half of our bedrooms offering a private en-suite shower and toilet.
Your safety is a prime concern of the University and all our Guildford student accommodation is monitored by security 24/7.
Life on campus is fun, safe, comfortable and offers options to suit everyone's tastes and budgets. 
Key dates
If we are your firm choice: You are guaranteed accommodation*, if you make your accommodation application by 25 July 2024 and meet your formal academic offer by 23 August 2024. 
If we are your insurance choice: If we are your insurance choice you are guaranteed accommodation*, if you apply for accommodation by 18 August 2024 and meet your formal academic offer by 23 August 2024. 
*You must meet our guarantee conditions and application deadlines.  
Get ready for your new home
What to bring to Uni? Our top tips
Passport and driving licence (top of every list). 
Your other important documents – keep them all in a plastic folder so they're together. Here's a breakdown of the main things you'll need: 

University admission acceptance letter 
Course acceptance letter 
Accommodation contract 
Insurance documents  
Student Finance documents 
Scholarship or bursary letters 
Any important prescription copies.

Bank card.
Your tech – well you're not going to forget that, are you? 
Your duvet and bedding, unless you're buying a bedding pack.
Kitchen basics: plates, bowls, cups, glasses, cutlery, some pots and pans, tea towels - you get the gist. Don't panic though – you can buy anything in our local shops that you missed.
Your bathroom stuff and towels. 
The bedroom stuff you can't live without – but don't overdo it, you're not going to outer space… 
Slippers or flip-flops to wear around the flat.
Your autumn/winter clothes – leave the summer ones and do a swap round when you go home for the spring holidays, if that works for you. Don't forget we have great shops here, so you don't need to bring every item you own – think about storage! 
Stationery – pens, notebooks, you will need them! 
And finally, most importantly, yourself! Be brave and talk to your flatmates or neighbours – they're feeling just as new as you are 😊
Making your room feel like home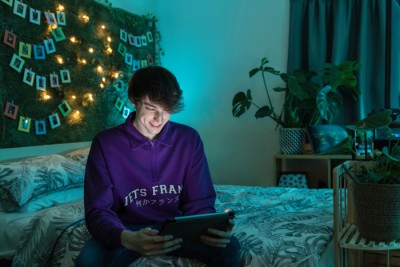 A good lamp is your friend – makes the room feel cosy or you could opt for some fairy lights. 
A couple of bright cushions and a throw add colour and charm – and they're good for daytime naps.  
Pictures of people and things you care about - cat, dog, budgie, goldfish – oh and your family and friends. 
Use the notice board for decorations and photos. 
A little bit of bunting can make you smile. 
A few memory things for the shelves. 
It will soon feel like home! 
Socialising and meeting people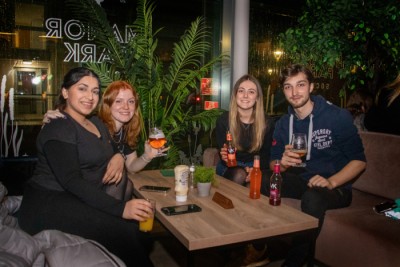 Everyone experiences this differently, but you will meet like-minded mates, whether you're an instant socialiser or a more leisurely bonder. You're going to meet people on your course, in your tutorials, in your flat and at the activities you do, like sport, clubbing or societies. Sometimes you can bond instantly with your flatmates. Sometimes it's not so fast, but happens in the end. Don't be anxious or impatient, let it happen at its own pace. You will be fine! Always remember, everyone's in the same boat. 
Leave your door open (when appropriate!) – everyone's feeling at least a bit apprehensive so this will be a friendly sign. 
Hang out in the kitchen/living room space – have some of your meals there and you'll soon start chatting as people pass through.
Offer snacks to flatmates who are in the kitchen at the same time as you – a few crisps could lead to a beautiful friendship! 
Set up social media with your new flatmates –WhatsApp groups works well.
Keep your headphones off when you're in the communal area or wandering about – they're a safety blanket for you, but they can also send the message; 'don't talk to me!'
Sit next to people in lectures, after politely asking first – honestly, other people will feel relief that someone broke the ice! 
At lectures and tutorials, ask if the people you sat with want to grab a coffee afterwards – very few will say no to a nice casual suggestion like this – keep remembering, everyone is feeling the same! 
Get a Unitemps job in a bar or café or apply to be a Student Ambassador – you're guaranteed hordes of acquaintances. 
Join loads of societies – it's not a pact for life, you can get out whenever you want! 
Study in the library – get chatting in breaks. 
Wave to people you recognise, however vaguely, as you make your way around campus. This simple act makes people feel liked, included and reassured.