Student life at Surrey
As you take your first step onto campus, expect to view the world differently. Expect an amazing campus experience. Expect incredible memories. Enjoy campus life and town: our safe and beautiful campus is steps away from cosmopolitan Guildford.  
Find your crowd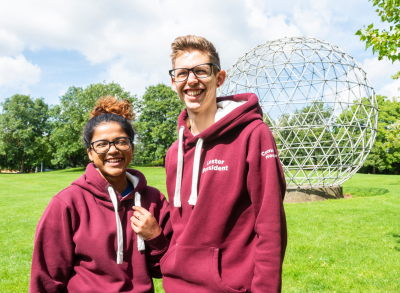 Life at university isn't all about lectures and late-night study sessions – societies and social events are just as important as those exams and essays. For many students, clubs and societies are an integral part of student life and a huge contribution to the overall university experience. Here are some of the reasons why you should join a society while completing your degree.