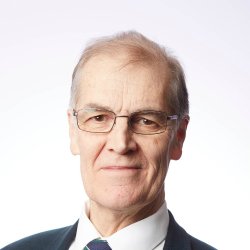 Professor Alan Robins
---
Professor of Environmental Fluid Mechanics
BSc, PhD, ACGI, CSci, C.Math, MIMA, FRMetS, FRSA
About
Biography
I am a Professor here at the University of Surrey.
Research

Research interests

Research interests include turbulent flow and dispersion, with applications to environmental aerodynamics and air pollution problems. Work includes experimental and mathematical modelling of turbulent flows, mixing processes and concentration fluctuations, the dispersion of emissions in the atmosphere and their subsequent deposition, wind tunnel methods for simulating atmospheric flow and dispersion, and wind power studies.

Research projects

Tall buildings are a ubiquitous feature of rapid urban growth, with a disruptive impact on the planetary boundary layer, air quality, pedestrian comfort and the local microclimate.

Start date: 1 June 2021
End date: 1 June 2024
Funding: £1.8 million
Funder: EPSRC.