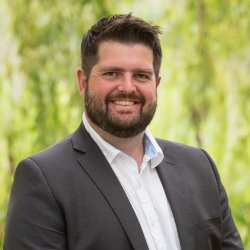 Dr Alexander Seal
---
Associate Dean (International) and Associate Professor
Personal Assistant: Ms Trish Ryder
About
Biography
I joined the Department of Sociology as a PhD student in 2012, completing a PhD on 'The motivations, experiences, and aspirations of UK students on short-term international mobility programmes'. I then became at a part time staff member in 2015, before transitioning to a full-time lecturer in 2016. I assumed the role of Associate Dean (International) in 2020 and now enjoy working both in university management, whilst retaining my much loved role in the classroom.
As the Associate Dean (International) for the Faculty of Arts and Social Sciences, I lead the international strategies for each of the nine Schools and Departments in the Faculty. FASS prides itself on the collaborative global partners we work to deliver exciting opportunities for both our students and staff. In my role as the Associate Dean (International), I assist our Schools and Departments develop their exchange mobility programmes for study abroad experiences and develop new educational pathways for international students to study at Surrey and for Surrey students to study at our excellent international partners. I am also responsible for developing international collaboration to develop our world leading research at the University.
As a sociologist, I am particularly interested in travel and tourism and how social class affects the visitor experience. I also have a particular interest in 'Internationalisation at Home' (IaH) and 'Collaborative Online International Learning' (COIL). In 2020, I established the 'UGPN Academy'. This is now an annual COIL academy that connects students within the UGPN network. I am interested in both research and practice of IaH/COIL programmes.
University roles and responsibilities
Associate Professor in Sociology

Associate Dean (International)
Research

Research interests

My research interests centre on travel and tourism and using sociological theories to understand travel motivations and experiences. My PhD research looked at the motivations, experiences and aspirations of UK students studying for part of their degree abroad. My previous research has focussed on how the concept of 'authenticity' shapes people's perception and experiences of travel and how travel decisions are linked with social class.
Supervision
Postgraduate research supervision
I am interested in supervising postgraduate research projects that focus on areas around:
International student mobility (including online mobilities)
Social class and travel
Authenticity and travel 
I welcome proposals from prospective students looking to do research into these areas.
Teaching
I teach on the following modules within the department:
SOC1052 - Conceptualising the Social World
SOC1047 - Popular Culture in Mediated Societies
SOC3084 - Travel and Tourism
Publications
Highlights
Seal, A. (2016) 'Thematic Analysis', in Gilbert, N. and Stoneman, P. (eds.) Researching Social Life. London: Sage, pp.443-461