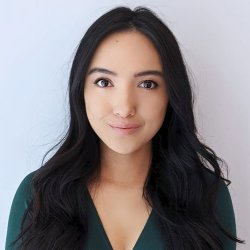 Dr Athena Ip
---
Research Fellow
BSc (Hons), MSc, PhD, CPsychol
About
Biography
Athena is a Chartered Psychologist working as a Research Fellow on the Together Project. She gained her undergraduate degree in Psychology and later completed an MSc in Health Psychology at the University College London. Her Master's thesis involved a 3-arm quasi-experimental design testing the effectiveness of a positive psychology technique for its effects on wellbeing, self-efficacy, health behaviours, health values, beliefs about medicine and stress.
After qualifying, she started working in the Behavioural Science Team at Public Health England. During this time, she conducted a scoping review on the trends in theory use across the behavioural science literature and research on emergencies and outbreaks. She also conducted qualitative interviews with individuals who were deployed to West Africa during the Ebola crisis.
Athena was awarded her PhD at the University of Southampton. Her PhD was funded by NIHR and aimed to understand young people's views and experiences of acne and its related treatments to develop a digital intervention to support self-management and assess the feasibility of this. During the final year of her PhD, Athena worked as a Senior Research Assistant at the University of Southampton which involved further research on the digital intervention developed during the PhD.
Research

Research interests

Athena's research interests are Health Psychology, behavioural medicine, behaviour change interventions and techniques, wellbeing, mixed-methods, self-management and long-term health conditions.
Publications
Additional publications
Ip A, Muller I,  Geraghty AWA, et al. Supporting self-management among young people with acne vulgaris through a web-based behavioural intervention: development and feasibility randomized controlled trial. JMIR Dermatology 2021;;4(2):e25918. doi: 10.2196/25918
Ip A, Muller I, Geraghty AWA, et al. Views and experiences of people with acne vulgaris and healthcare professionals about treatments: systematic review and thematic synthesis of qualitative research. BMJ Open 2021;11:e041794. doi: 10.1136/bmjopen-2020-041794
Mold F, Cooke D, Ip A, et al. COVID-19 and beyond: virtual consultations in primary care—reflecting on the evidence base for implementation and ensuring reach: commentary article. BMJ Health & Care Informatics 2021;28:e100256. doi: 10.1136/bmjhci-2020-100256
Weston, D., Ip, A. & Amlôt, R. Examining the application of behaviour change theories in the context of infectious disease outbreaks and emergency response: a review of reviews. BMC Public Health 2020;20:1483. doi: 10.1186/s12889-020-09519-2
Ip, A., Muller, I., Geraghty, A., McNiven, A., Little, P. and Santer, M. Young people's perceptions of acne and acne treatments: secondary analysis of qualitative interview data. British Journal of Dermatology 2020;183(2):349-356. doi: 10.1111/bjd.18684