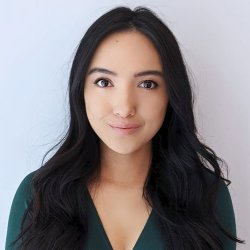 Dr Athena Ip
---
Research Fellow
BSc (Hons), MSc, PhD, CPsychol
About
Biography
Athena is a Chartered Psychologist working as a Research Fellow on the Together Project. She gained her undergraduate degree in Psychology and later completed an MSc in Health Psychology at the University College London. Her Master's thesis involved a 3-arm quasi-experimental design testing the effectiveness of a positive psychology technique for its effects on wellbeing, self-efficacy, health behaviours, health values, beliefs about medicine and stress.
After qualifying, she started working in the Behavioural Science Team at Public Health England. During this time, she conducted a scoping review on the trends in theory use across the behavioural science literature and research on emergencies and outbreaks. She also conducted qualitative interviews with individuals who were deployed to West Africa during the Ebola crisis.
Athena was awarded her PhD at the University of Southampton. Her PhD was funded by NIHR and aimed to understand young people's views and experiences of acne and its related treatments to develop a digital intervention to support self-management and assess the feasibility of this. During the final year of her PhD, Athena worked as a Senior Research Assistant at the University of Southampton which involved further research on the digital intervention developed during the PhD.
Research

Research interests

Athena's research interests are Health Psychology, behavioural medicine, behaviour change interventions and techniques, wellbeing, mixed-methods, self-management and long-term health conditions.
Publications
ATHENA IP, Georgia Black, Cecilia Vindrola-Padros, Claire Taylor, Sophie Otter, Madeleine Hewish, Afsana Bhuiya, Julie Callin, Angela Wong, Michael Machesney, James Green, Raymond Oliphant, Naomi J. Fulop, CATH TAYLOR, KATRIINA WHITAKER
(2022)
Healthcare Professional and Patient Perceptions of Changes in Colorectal Cancer Care Delivery During the COVID-19 Pandemic and Impact on Health Inequalities
, In: Cancer control
29
Sage
Background The COVID-19 pandemic changed the way in which people were diagnosed and treated for cancer. We explored healthcare professional and patient perceptions of the main changes to colorectal cancer delivery during the COVID-19 pandemic and how they impacted on socioeconomic inequalities in care. Methods In 2020, using a qualitative approach, we interviewed patients (n = 15) who accessed primary care with colorectal cancer symptoms and were referred for further investigations. In 2021, we interviewed a wide range of healthcare professionals (n = 30) across the cancer care pathway and gathered national and local documents/guidelines regarding changes in colorectal cancer care. Results Changes with the potential to exacerbate inequalities in care, included: the move to remote consultations; changes in symptomatic triage, new COVID testing procedures/ways to access healthcare, changes in visitor policies and treatment (e.g., shorter course radiotherapy). Changes that improved patient access/convenience or the diagnostic process have the potential to reduce inequalities in care. Discussion Changes in healthcare delivery during the COVID-19 pandemic have the ongoing potential to exacerbate existing health inequalities due to changes in how patients are triaged, changes to diagnostic and disease management processes, reduced social support available to patients and potential over-reliance on digital first approaches. We provide several recommendations to help mitigate these harms, whilst harnessing the gains.
ATHENA IP, Georgia Black, Cecilia Vindrola-Padros, Claire Taylor, Sophie Otter, Madeleine Hewish, Afsana Bhuiya, Julie Callin, Angela Wong, Michael Machesney, Naomi J. Fulop, CATH TAYLOR, KATRIINA WHITAKER
(2022)
Socioeconomic differences in help-seeking experiences in primary care for symptoms related to colorectal cancer during COVID-19: A UK-wide qualitative interview study
, In: The British journal of general practice : the journal of the Royal College of General Practitioners
British Journal of General Practice
Background COVID-19 has led to rapid changes in healthcare delivery, raising concern that these changes may exacerbate existing inequalities in patient outcomes. Aim To understand how patients' help-seeking experiences in primary care for colorectal cancer symptoms during COVID-19 were affected by their socioeconomic status (SES). Design and setting Qualitative semi-structured interviews with males and females across the UK, recruited using purposive sampling by SES. Method Interviews were carried out with 39 participants (20 higher SES; 19 lower SES) who contacted primary care about possible symptoms of colorectal cancer during COVID-19. Data were analysed using framework analysis followed by comparative thematic analysis to explore differences between groups. Results Three themes were identified with differences between SES groups: 1) how people decided to seek medical help through appraisal of symptoms; 2) how people navigated services; and 3) impact of COVID-19 on how patients interacted with healthcare professionals. The lower SES group expressed uncertainty appraising symptoms and navigating services (in terms of new processes resulting from COVID-19 and worries about infection). There was also potential for increased disparity in diagnosis and management, with other methods of getting in touch (for example, email or 111) taken up more readily by higher SES patients. Conclusion The findings suggest that COVID-19 exacerbated disparities between higher and lower SES participants. This study raises awareness around challenges in help seeking in the context of the pandemic, which are likely to persist (post-COVID-19) as healthcare systems settle on new models of care (for example, digital). Recommendations are provided to reduce inequalities of care.
Additional publications
Ip A, Muller I,  Geraghty AWA, et al. Supporting self-management among young people with acne vulgaris through a web-based behavioural intervention: development and feasibility randomized controlled trial. JMIR Dermatology 2021;;4(2):e25918. doi: 10.2196/25918
Ip A, Muller I, Geraghty AWA, et al. Views and experiences of people with acne vulgaris and healthcare professionals about treatments: systematic review and thematic synthesis of qualitative research. BMJ Open 2021;11:e041794. doi: 10.1136/bmjopen-2020-041794
Mold F, Cooke D, Ip A, et al. COVID-19 and beyond: virtual consultations in primary care—reflecting on the evidence base for implementation and ensuring reach: commentary article. BMJ Health & Care Informatics 2021;28:e100256. doi: 10.1136/bmjhci-2020-100256
Weston, D., Ip, A. & Amlôt, R. Examining the application of behaviour change theories in the context of infectious disease outbreaks and emergency response: a review of reviews. BMC Public Health 2020;20:1483. doi: 10.1186/s12889-020-09519-2
Ip, A., Muller, I., Geraghty, A., McNiven, A., Little, P. and Santer, M. Young people's perceptions of acne and acne treatments: secondary analysis of qualitative interview data. British Journal of Dermatology 2020;183(2):349-356. doi: 10.1111/bjd.18684