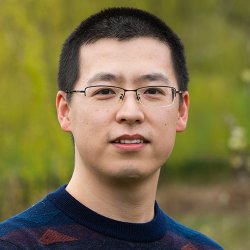 Dr Bowei Li
---
Research Fellow in Solar Cells
About
My research project
Development of high-performance and stable perovskite solar cells

Thanks to many excellent attributes, metal halide perovskites, in particular organic-inorganic hybrid compounds, are promising absorbers in photovoltaics. Through solution-processable fabrication, the derived perovskite solar cells (PSCs) have shown tremendous progress in the last decade.
In this project, we are aiming to improve the performance of devices, especially with an inverted planar heterojunctions, from the aspects of interfacial modifications and development of charge transport layers.