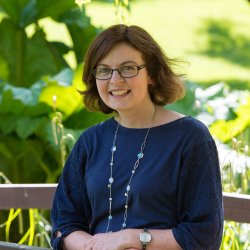 Dr Carol Spencely
---
Teaching Fellow (Learning Development) FEPS Foundation Year Programmes
FHEA, BSc(Hons), MSc, PhD
About
Biography
After completing a BSc in physiology and pharmacology, Carol worked as a clinical scientist for the NHS in the immunology department at the Northern General Hospital in Sheffield.  During this time she also completed an MSc in pathological sciences. 
Carol completed her PhD in immunology at the University of Liverpool before moving to Imperial College London for a postdoc position at the National Heart and Lung Institute.  This led to three postdoc contracts and a teaching fellowship at Imperial before she decided to move away from lab-based research. 
Carol worked for a brief time as a medical writer for a communications company, but she was then drawn back to Imperial where she helped to set up the Postdoc Development Centre before joining the Researcher Development Programme at the University of Surrey in September 2012.  During this time Carol led on the programme for early career researchers and had a particular interest in supporting researchers with their research funding bids.  This led to the publication of her first book "What every postdoc needs to know", and to publication of a further title, "Navigating research funding with confidence".
In 2018 Carol moved to the new Foundation Year in Engineering and Physical Sciences at the University of Surrey where she leads on experimental design group projects, a business case assignment and a conference project. She is also a member of the Academic Skills & Development team supporting Learning Development for students across the university. This is further developed through her active role in learning development research projects and her role as chair of the FEPS Teaching Network.
Teaching
Foundation Years:
Engineering & Physical Sciences
Mathematics
Publications
This paper discusses the establishment of two new foundation year programmes at the University of Surrey; one in the Faculty of Engineering and Physical Sciences and the other in the Faculty of Arts and Social Sciences. Specifically, it explores how the programmes have been constructed and how programme teams have attempted to avoid the 'deficit model' by adopting a student-centred approach that focuses on the development of successful students when considering staffing expertise and curriculum design. This is followed by an exploration of staff and student perspectives on what constitutes a successful foundation year student. Finally, the paper comments on how success will be measured in the future, suggesting that, whilst specific metrics might serve as indicators of success, no single metric is likely to capture the complicated nature of what success is and what it looks like for the individuals we teach. Overall, the paper suggests that the question, 'What is a successful foundation year student?' should be considered carefully in the process of designing and developing foundation year programmes.
Thinking of starting a postdoc? Want to know how to move on from a postdoc? Or simply want to make the best of your postdoc years? Being a postdoc is not a career ... but it can be the pivotal point in the making of one. This friendly, practical, and occasionally humorous guide to all things postdoc combines the three authors' vast experience of postdoc careers and personal development. This is a guide to developing, advancing and furthering yourself and your career. In working through exercises, learning from the experience of others (including the trials and tribulations of the authors), and seeking out information, we hope you will consider what success means on your own terms. In its pages you will find advice on: Choosing the right postdoc for you Maximising your postdoc contract for personal and professional goals Selecting and attaining your next career step (academic or otherwise) Your postdoc is part of the journey towards a range of career destinations; from an industrial R&D specialist to politician, from lecturer to spin-out Chief Executive, and this book is designed to help you get there. Providing indispensable advice on UK-based postdocs for national and international students, it is perfect for those making exciting transitions (student to postdoc, postdoc to the wide world of careers beyond) or for those who simply want to take their postdoc up a gear.
Additional publications
Books
"Navigating research funding with confidence" – SAGE Publications. Dr Carol Spencely, Dr Marcela Acuna-Rivera, Prof Pam Denicolo. 2019
"Engaging Student Voices in Higher Education: Diverse Perspectives and Expectations in Partnership." Palgrave. Chapter on Postgraduate voices: Carol Spencely, Shane Dowle and Sam Hopkins. 2019
"What every postdoc needs to know" – World Scientific Publishing Company.  Dr Liz Elvidge, Dr Carol Spencely and Dr Emma Williams. 2017
Journal articles
Hollywood, A. McCarthy, D. Spencely C., and Winstone, N. (2020) 'Overwhelmed at first': the experience of career development in early career academics.  Journal of Further and Higher Education, 44(7): 998-1012 DOI: 10.1080/0309877X.2019.1636213
Baker, L. and Spencely, C. (2020) Blending Microsoft Teams with existing teaching environments to increase access, inclusivity and engagement. Journal of the Foundation Year Network, 3: 3-20.
Dampier, G., Baker, L., Spencely, C., Edwards, N., White, E. and Taylor, A. (2019) What is a successful Foundation Year student? Avoiding the Deficit Model and Defining Student Success: Perspectives from a New Foundation Year Context.  Journal of the Foundation Year Network, 2:41-52.