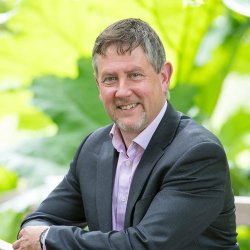 About
Biography
Chris France has been closely associated with CES since 1993 as Director of the Engineering Doctorate (EngD) in Environmental Technology. He joined the Centre as a Senior Lecturer in Environmental Technology in January 1998. An engineer by training Chris holds higher degrees in Instrumentation with particular expertise in optical fibre sensing systems. He supervises 8 EngD Research Engineers covering such issues as Environmental Performance Indicators, Institutionalisation of Environmental Management and 'End-of-life for Electronic Goods'.
Publications
Additional publications
Palmer, J. and France, C.M. (1998) "Informing Smaller Organisations about Environmental Management: An Assessment of Government Schemesî", Journal of Environmental Planning and Management, 41, No. 3, pp. 355-374.
Pember, S.J., France, C.M. and Jones, B.E. (1995) "A Multiplexed Network of Optically Powered, Addressed and Interrogated Hybrid Resonant Sensors", Sensors and Actuators A, 46-47, pp 474 - 477.
Crosby, P.A., Powell, G.R., France, C.M., Fernando, G.F. and Spooncer, R.C. (1996) "In-situ Cure Monitoring of Epoxy Resins using Optical Fibre Sensors", Journal of Smart Materials and Structures, 5, pp 415 - 428.
Powell, G. R., Crosby, P. A., Fernando, G. F., and France, C. M. (in press) "In-Situ Cure Monitoring using Optical Fibre Sensors - a comparative study", accepted for publication by the Journal of Smart Structures and Materials.