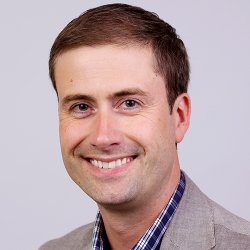 Dan Jackson
---
Senior Research Fellow in Health Economics (part time)
Biography
Biography
Daniel is a graduate of the MSc Health Economics program at the University of York, with over 20 years of experience in Health Economics and Outcomes Research, both for industry and academia. His PhD on 'Diagnostic technologies for Stroke related events - an economic evaluation' was awarded in 2012.
Daniel has worked closely with the National Institute of Health and Clinical Excellence (NICE) in the UK since its inception, and has also been closely involved with the Scottish Medicines Consortium (SMC), both in demonstrating the cost-effectiveness of an intervention, but also in developing and analysing patient reported outcomes. He has extensive experience in reviewing and developing economic models in many healthcare settings, and in conducting systematic reviews and meta analyses. He has served as the Health Economics member of the Joint Committee on Vaccination and Immunisation (JCVI) for the UK. He is an elected fellow of the Royal College of Medicine, the Royal Society of Public Health, and the Royal Society for the encouragement of Arts, Manufactures and Commerce.
Daniel is the author of an acclaimed text in health economics, an advisor on health economics for the NIHR Research Design Service - SE, and an honorary Fellow in Health Economics at the University of Warwick.
Teaching
Health Economics module leader for the Masters in Pharmaceutical Science, Faculty of Health and Medical Science.
My publications
Publications
Healthcare Economics Made Easy (textbook), Scion Publishing 2012 ISBN: 1904842941
Neuroradiological abnormalities in first episode psychosis and schizophrenia: a systematic review and meta-analysis, with S Stoddart, F Carletti, M Barlow, A Simmons, P McGuire, S Williams, and Matthew Kempton (under review)
Economic Impact of Using Additional Diagnostics for Better Selecting Stroke Patients for Intravenous Thrombolysis in the UK, with S Earnshaw C McDade AM Chapman D Jackson L Schwamm, Clinical Therapeutics (in press)
Visual acuity improvements after implantation of toric intraocular lenses in cataract patients with astigmatism: A systematic review, with B Agresta, M. Knorz, C Donatti (under review)
Distance and near visual acuity improvement after implantation of multifocal intraocular lenses in cataract patients with presbyopia: A systematic review, with B Agresta, M. Knorz, T Kohnen, C Donatti (under review)
Management of patients with transient ischemic attack: insight from real-life clinical practice in Europe and the United States, with A Jäkel, M Plested, AM Chapman, F Purroy,Current Medical Research and Opinion - Posted online on December 20, 2011. (doi:10.1185/03007995.2011.652257)
The incidence, prevalence, and mortality of stroke in France, Germany, Italy, Spain, the UK, and the US: a literature review, with Y Zhang, AM Chapman, M Plested, and F PurroyStroke Research and Treatment (in press)
Cost-effectiveness of Computed Tomography Perfusion for Selecting Patients for Intravenous Thrombolysis: A US Hospital Perspective, with S Earnshaw, R Farkouh, L Schwamm,American Journal of NeuroRadiology, first published on June 10, 2010 as doi: 10.3174/ajnr.A2138
A systematic review of the impact of sedation practice in the ICU on resource use, costs and patient safety, with C W Proudfoot, K F Cann, T Walsh Critical Care 2010, 14:R59doi:10.1186/cc8956
The incidence of sub-optimal sedation in the ICU: a systematic review, with Proudfoot CW, Cann KF, Walsh TS, Critical Care 2009, 13:R204doi:10.1186/cc8212
Addressing shortfalls in TIA care in the UK: an economic perspective, with DMoshinsky J, Begg AJ.Journal of Medical Economics. 2009 Oct 19.
Cost-Effectiveness of Patient Selection Using Penumbral-Based MRI for Intravenous Thrombolysis, with Stephanie R. Earnshaw, Ray Farkouh and Lee Schwamm,Stroke. 40(5):1710-1720, May 2009.
Stapled haemorrhoidopexy compared to Milligan-Morgan and Ferguson haemorrhoidectomy: a systematic review, with K. Laughlan, D. G. Jayne, F. Rupprecht, G. Ribaric Int J Colorectal Dis (2009) 24:335-344
Decision analysis model of incisional hernia after open abdominal surgery, with H. Cheng, F. Rupprecht, T. Berg, M. H. Seelig, Hernia. 2007, Vol. 11, No. 2: 129
Clinical and economic benefits of irinotecan in combination with 5-fluorouracil and folinic acid as first line treatment of metastatic colorectal cancer, with D Cunningham, S Falk, British Journal of Cancer (2002) 86, 1677-1683