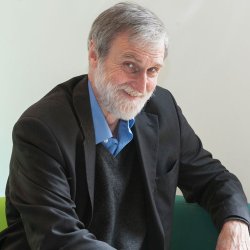 Professor David Uzzell
---
Professor (Emeritus) of Environmental Psychology
BA MA PhD FBPsS, CPsychol
My qualifications
1973
BA Geography
University of Liverpool
1980
PhD Psychology
University of Surrey
1983
MSc in Social Psychology
London School of Economics and Political Science, University of London
Affiliations and memberships
British Psychological Society
Fellow
Research
Research interests
Whether in urban or rural environments, in domestic, work or leisure environments, or on issues of environmental understanding, attitude or behaviour change, there have been a number of key theoretical themes which have run through my research. My research has always been:
Interdisciplinary. I have worked with architects, planners, landscape architects, environmental scientists, engineers, mathematicians, archaeologists, as well as sociologists and economists, International. with many projects undertaken with colleagues in Australia, Brazil, France, Italy, Portugal, Romania, Spain, South Africa, Sweden, The Netherlands,
Policy-oriented. In addition to many studies for national and overseas Research Councils (UK - ESRC, EPSRC, MRC, NERC; Sweden - FAS, Vetenskaprådet; ARC - Australian Research Council), much of my research has been supported by the EU, UK national and local governments, as well as industry and charitable trusts.
Applied. Focussing on understanding people's relationships with the environment in those environments themselves (as opposed to the laboratory where we strip out all the 'inconvenient' and disruptive factors which make measurement difficult), my research has been undertaken in those places where the results matter and where change needs to take place.
My research falls into a number of themes (i.e., climate change and sustainable consumption and production; participation; environmental risk; heritage and the past), driven by particular psychological and sociological theories (i.e., behaviour change and practice theory; the role of social and place identity as a mediating variable in encouraging environmental action; collective action).
For the last twenty years my research has addressed issues around mitigation to climate change. I was the first psychologist in the UK to discuss the contribution of psychology to this area (at an ESRC conference in 1990). My position as a psychologist challenged the assumptions by economists about the potential role of the market as a lever for change, which was then were driving UK government policy. Since that date, I have undertaken over 24 research projects under the broad heading of sustainable development. Initially this research focussed on strategies for attitude and behaviour change, especially in the area of waste, transport and energy, as well as more general attitudes and understandings in respect of climate change. In recent years the emphasis of my research has moved from changing individual consumer behaviour to examining the social and psychological conditions which drive people to consume the way they do, and how people can work collectively to bring about change. Moreover, I believe that we need to look 'upstream' in order to see how we can influence the production side of the equation which is driving consumer habits. It is only by working 'upstream' on significant as opposed to convenient actions will we meet national and international carbon reduction challenges. Over the past ten years I have been leading a research programme with Professor Nora Räthzel (Umeå University) examining the role of organised labour (e.g., trade unions) in constructing policies in respect of climate change mitigation (FAS/Swedish Council for Working Life and Social Research), the opportunities for and constraints on 'heavy' industry (Volvo trucks, Shell) reducing carbon emissions both through the production process and the work practices and home lifestyles of their workforce (EU-FP7), and the role of individuals as (climate) change agents within organisations (Vetenskapsrådet/The Swedish Research Council).
I have also undertaken research for many years examining the learning effectiveness of exhibitions and other interpretive media in museums and heritage sites, and the meaning of the past, memory and heritage in identity construction. Most recently, I participated as an international advisor on the EU funded project being led by Marie-Louise Sørensen (Division of Archaeology, University of Cambridge) CRIC: Cultural Heritage and the Reconstruction of Identities after Conflict which was a multi-disciplinary project which investigates the relationship between cultural heritage, conflict and identity (see section on current research projects). Following this I am currently working with Jan Packer and Roy Ballantyne (University of Queensland): On being Australian: Exploring the role of Anzac museum and heritage interpretive experiences in developing visitors' sense of national identity. This project is exploring the significance of the legacy of the Anzac experience at Gallipoli for Australians today and the construction of national identity (see section on current research projects).
My early research was in the area of participation, in particular, public participation in the urban planning process. This research not only focussed on the methods and mechanisms of participation - how can one involve the public more in decisions which affect their lives and environment and what are the constraints on and opportunities for greater public participation, but also what are the social, psychological and educational benefits for this kind of environmental engagement for the development of the individual and communities? These research questions continue to inform my research until the present day and are being addressed on different research projects.
A further theoretical interest has focussed on risk - people's awareness of, attitudes towards and behaviours in response to risky situations and environments, and life under conditions of uncertainty. The areas investigated have included crime in urban environments and transport settings; risk and safety in sporting and recreational environments and children's play spaces; perceived risk in respect of mining subsidence, and nuclear power, and; and the communication of risk about and preventative actions in relation to zoonotic diseases.
Research projects
Investigators: WP5 Leaders: David Uzzell (University of Surrey); Nora Räthzel (University of Umeå); Project Co-ordinator: Ricardo Garcia Mira (University of La Coruña)
LOCAW involves the participation of seven other research organizations: University of Corunna-Spain (Co-ordinator); West University of Timisoara-Romania, James Hutton Research Institute, Aberdeen; University of Groningen, The Netherlands; University of Rome La Sapienza-Italy.
LOCAW is investigating six organizations in six European countries (Italy, The Netherlands, Romania, Spain, Sweden, UK) to understand the social macro and micro-level conditions which act as drivers for and constraints upon sustainable practices in production processes. Workpackage 5 focuses in particular on the relationship between energy consuming and GHG emitting practices at work and outside work in relation to heavy industry. The research is being undertaken through two case studies: Shell UK plc and Volvo Trucks (Umeå). Research questions:
What are the management and trade union strategies to reduce the consumption of resources and GHG emissions?
How do everyday practices in the workplace act as barriers and/or drivers for sustainable production at individual, organizational and societal levels?
How do employees and managers relate their practices at the workplace to their practices outside the workplace? What kind of different and possibly contradictory practices and identities does the work-family interface create?
What relationships and what forms of communication exist to support cooperation between employers, trade unions, and employees in transitioning to a sustainable, low-carbon society? What examples of good practice exist and what is necessary for them to flourish?
Publications
Uzzell D. and Räthzel, N. (2018) 'Border crossing and the logics of space: a case study in pro-environmental practices', Frontiers in Environmental Psychology, https://doi.org/10.3389/fpsyg.2018.02096
Räthzel, N. and Uzzell, D. (2017) 'Environmental policies and the reproduction of business as usual: how does it work?', Capitalism Nature Socialism  http://dx.doi.org/10.1080/10455752.2017.1371200  
Moments of Danger, Moments of Opportunity: the Role of Individuals as Change Agents in Trade Unions
Investigators: Nora Räthzel (University of Umeå); David Uzzell (University of Surrey); Diana Mulinari (University of Lund), Annette Schnabel (University of Wuppertal)
Funded: Vetenskapsrådet/Swedish Research Council
This study will investigate the significance individuals as agents of change in trade unions. The analysis seeks to illuminate our understanding of the capacity of civil society organisations in general and trade unions in particular to address the challenges of profound transformations at a national and international level. The study will analyse the role of individuals in developing new trade union policies against the background of global political, economic, and environmental changes. The unions selected are international, regional, national and local metalworkers and agricultural unions in Sweden, the UK, Spain, Brazil, South Africa and India. The research will combine qualitative methods of life-history and oral history with quantitative survey methods.
Publications
Uzzell, D. and Räthzel, N.  (2019 – in press; available on website) 'Labour's hidden soul: religion at the intersection of labour and the environment', Environmental Values
Räthzel, N.  Cock, J. and Uzzell, D. (2018) 'Beyond the nature-labour divide: the role of individuals in putting environmental issues onto the trade union agenda in contemporary South Africa', Globalizations 15, 4  https://doi.org/10.1080/14747731.2018.1454678
Lundström, R, Räthzel, N., & Uzzell, D., (2015) 'Disconnected Spaces: introducing environmental perspectives into the trade union agenda top-down and bottom-up', Environmental Sociology, 1, 3, 166-176
Räthzel, N., Uzzell, D., Lundström, R. and Leandro, B. (2015) 'Spaces of civil society and the practices of resistance and subordination', Journal of Civil Society. 11, 2, 154-169
On being Australian: Exploring the role of Anzac museum and heritage interpretive experiences in developing visitors' sense of national identity
Investigators: Dr. Jan Packer (Queensland); Prof Roy Ballantyne (Queensland); Prof David Uzzell (Surrey)
Funded: Australian Research Council
What is the significance of the Anzac experience at Gallipoli in the WWI, to what it means to be Australian in contemporary Australia? How is it relevant to Australians today, or to new Australians? This research project explores the ways in which first, second and third-generation Australians engage with, assimilate or reject national collective memories of the Anzac story and the role it plays in the construction of their Australian identity.
Publications
Roppola, T., Packer, J., Uzzell, D, and Ballantyne, R.  (2019) Nested assemblages: migrants, war heritage, informal learning and national identities, International Journal of Heritage Studies, DOI: 10.1080/13527258.2019.1578986
Investigators: Project Leader Professor Marie-Louise Sørensen (Division of Archaeology, University of Cambridge). My role: International Adviser
Funded  EU
CRIC stands for Cultural Heritage and the Reconstruction of Identities after Conflict and is a multi-disciplinary project which investigates the relationship between cultural heritage, conflict and identity. The project involves collaboration between nine European universities and NGOs researching case studies in Spain, France, Cyprus, Bosnia and Germany, which represent different types of conflict dating from World War I to the present day.
Across Europe, national and regional identities are in the process of being formed and are influenced by local and regional histories. There are many ways of approaching and studying these relationships; this project examines how the cultural heritage, both material and symbolic, is involved in the reconstruction of identities following conflict.
History records may instance of damage and destruction of cultural heritage in times of conflict. Much of this damage is accidental, even inevitable; but we have also witnessed a striking increase in the deliberate targeted destruction of the cultural heritage of others, a destruction that apparently aims to inflict moral and psychological damage. Recent conflicts in Europe, as well as abroad, have propelled this issue to the foreground.
The CRIC project looks, therefore, at two key questions:
What conditions and ideologies inspire the destruction of cultural heritage?
What consequences arise at local, national, and regional levels as a result of the destruction and subsequent reconstruction of that heritage?
Publications
Uzzell, D. (2015) 'The Time of Place', in Sørensen, M. L. S. and Viejo Rose, D. (Eds) War and Cultural Heritage: Biographies of Places, Cambridge: Cambridge University Press, 251 – 260.
Research collaborations
Visiting Professor – University of Queensland (November 2015)
W James Whyte Visiting Research Fellow, University of Queensland, (1 – 31 January 2012)
Visiting Professor – Departments of Psychology and Sociology, University of Umeå (2007 – 10)
Visiting Professor – Department of Architecture, University of Strathclyde (2005 – 07)
Visiting Professor – UFR Sciences Psychologiques et Sciences de L'Education, Université Paris Nanterre,
Indicators of esteem
Invited to give the 2010 Joint British Academy/British Psychological Society Annual Lecture 2010 at the Royal Society (Psychology and Climate Change: Collective Solutions to a Global Problem)

Invited by the American Psychological Association to represent the Association at the Second Annual Psychology Day at the United Nations, on the subject of Psychology and Social Justice Related to the UN Global Agenda, United Nations Headquarters, New York, 2010 (Human Behavior and Climate Change: A Social Justice Issue).
Invited to make a presentation to the Commission for the Study of Climate Change of the Congress of Deputies of the Spanish Parliament (November 2017) 

Invited to represent the British Psychological Society at the European Commission Psychology Day 2019 (30th January 2019), with a presentation on Climate Change, Europe and Psychology's Role in Behavioural Change. This was the first time that the EU Commission has dedicated a day to highlighting the impact of psychology.