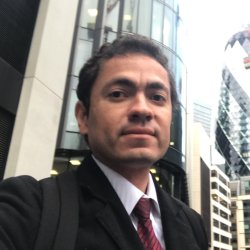 Biography
Fabio S Dias is a Lecturer of Finance and Econometrics at the University of Surrey, Guildford (UK). Prior to this role he worked as a Senior Manager for the Analytics & Modelling Team of Lloyds Banking Group and as a Vice President for the Front Office Technology at Credit Suisse. Currently his main research focus is the use of quantum information science to enhance financial stress testing and pricing of derivatives.
Education:
BSc Computer Science, Universidade de Sao Paulo;
MSc Statistics, Universidade de Sao Paulo;
PhD Econometrics and Statistical Science, University College London.