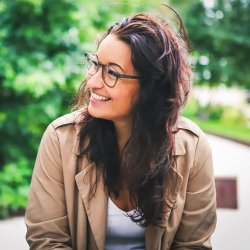 About
Biography
Genevieve is a final-year Ph.D. researcher at the University of Surrey, writing her thesis on the musical parallels in Gustav Mahler's Symphonies to Wagner's final music drama, Parsifal, for which she was awarded a University of Surrey PhD Studentship. This project is the first to offer an in-depth exploration of the appearance and meaning of one specific musical figure in both Mahler and Wagner's works, and aims to offer transformative scholarly research by reconsidering the significance of this figure more broadly in the music of the nineteenth-century. She has presented her work at both national and international conferences, and has had her work published in both British and European academic journals.
In January 2020, she was the winner of the Wagner Society Young Lecturer's Prize, and was awarded a place on their Bayreuth Bursary Scheme, as well as being offered a public lecture hosted by the society in November 2020.
In 2018, in collaboration with colleagues at the University of Surrey, she became a Co-Founder and Deputy-Director of the Institute of Austrian and German Music Research (IAGMR.) The IAGMR provides a forum for innovative scholarly research in Austrian and German music, primarily from the mid-19th to the mid-20th centuries: the 'Spring of Nations' to the Cold War. She has played a key role in organising their inaugural conference, due to be taking place in September 2020 (Covid-19 permitting) and has contributed to the Institute's goal to generate a vibrant new community for researchers in the field of Austrian and German Music. More information on the IAGMR can be found here.
Alongside her studies, she has worked as an Associate and Visiting Lecturer at the University of Surrey and City University of London, where she designed and delivered both undergraduate and postgraduate academic modules. In addition to undertaking lecture based teaching, she has also run a number of workshops for the undergraduates, allowing them to enhance their learning in a more casual environment. Workshop topics include: Introduction to Academic Research, Writing Academic Essays, Music Journalism, Writing Reviews, and Performance Workshops.
She also works as an EDI Activist, and is passionate about speaking out on BAME representation in Music in Higher Education. She was selected as a speaker at the RMA's January 2020 conference 'Equality, Diversity and Inclusion in Music Higher Education' and, following the success of this talk, she was invited to speak at a number of different events to discuss actions that can be taken to help improve EDI in Music Higher Education. She is an executive and founding board member of the newly formed organisation EDI in Music Studies Network (EDIMS), developed in collaboration with organisations such as MusicHE, the RMA, SMA and BFE, which aims to discuss and launch new initiatives to help improve EDI across the industry. She currently manages the EDIMS social spaces, using these online platforms to amplify the voices of the underrepresented in the field and provide virtual safe spaces for individuals to share resources, research, and create community. Learn more about EDIMS here.
Before beginning her doctorate, she trained for 3 years as a Classical Soprano at the Guildhall School of Music and Drama, and was an active member of the Philharmonia Chorus and the National Youth Choirs of Great Britain. For two years she worked as the Assistant Conductor for the Hampshire Country Children's Choir, where she developed a love for choral music, and subsequently went on to work as a Pastoral Carer and Section Leader for the National Children's Choir of Great Britain.
She has also spent time working in industry, undertaking roles in Arts Administration, Marketing and Journalism for companies such as the Royal Opera House, the Orchestra of the Age of Enlightenment, the English Touring Opera, and Debut Opera.
Affiliations and memberships
Gustav Mahler Research Centre (GMRC)
PGR Representative
The Wagner Society
Young Lecturer's Prize Winner, 2020
Research

Research interests

Music, History and Aesthetics of Gustav Mahler and Richard Wagner
Austro-German Music and Aesthetics in the Nineteenth Century 
Early Viennese Modernism
Nineteenth-Century Opera
Intertextuality and Musical Allusion
Topic Theory and Musical Semantics
Teaching
Lecturing (Music BMus and MMus):
Topic Study 1A (MUS1032) module convener & main lecturer 
Modernism & Postmodernism (MUS3083) main lecturer (modernism)
Encountering Music History (MUS1031) contributor 
Opera Studies (MUS3064) contributor
Music Project 1A (MUS1029) contributor 
Student Responses:
"Fantastic and engaging lecturer. Always happy to help, very approachable and provided helpful feedback and advice to help us with our final essay."
"I went into the first lecture with no interest in Mahler and thinking that it was going to be 2 of the most boring hours of my life. Because of our lecturer, I am now interested in Mahler and his work and I can definitely say these were some of the most fun and stimulating classes I've ever been in."
"She has been incredibly supportive and her guidance was very helpful throughout this semester. I really enjoyed having her as one of my lecturers."
- Topic Study 1A
Publications
Genevieve Robyn Arkle
(2020)
'Mahler Encountering Parsifal: The impact of Wagnerian aesthetics and the legacy of Wagner's Parsifal on the life and works of Gustav Mahler', In: Wagner News, Summer 2020

Genevieve Robyn Arkle
(2019)
'Uncovering Mahler: The influence of Parsifal and 19th-century Wagnerian culture in the life and late works of Gustav Mahler' In: Music, Individuals and Contexts: Dialectical Interaction, ed. N Amendola, A Cosentino & G Sciommeri (Roma: Società Editrice di Musicologia - UniversItalia)

Genevieve Robyn Arkle
(2017)
Book Review: Paul-André Bempéchat (ed,) Naturlauf: Scholarly Journeys Towards Gustav Mahler. (Peter Lang: New York, 2016) In: Nachrichten zur mahler forschung, Mai 2017