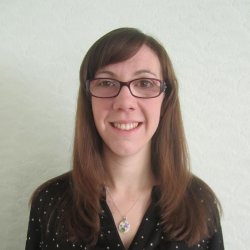 Dr Heather Campbell
---
SEPnet/Ogden Public Engagement and Outreach Manager
Heather completing studies for her Mphys in Astrophysics with Research Placement at the University for Sussex in 2009.  After that she moved to the Institute of Cosmology & Gravitation, University of Portsmouth for her PhD, where she studied cosmology using Type Ia Supernovae. She was working on new ways to classify supernovae, with the goal of improving methods for measuring the accelerated expansions of the Universe. For this project Heather used data from the Sloan Digital Sky Survey.
Heather then spent two and a half years as a postdoctoral researcher at the Institute of Astronomy, University of Cambridge, where she was working on the Gaia Satellite as their supernovae expert and helping develop their outreach programme. While there she had many opportunities to use telescopes around the world, such as in Chile, which was her highlight of being an astrophysicist.
For the last 3 years Heather has been the SEPnet Outreach & Ogden Science Officer, in the Department of Physics at the University of Surrey. This is an extremely varied and fun job, which allows Heather to share her interest and excitement of physics with people of all ages. From outreach events in library for pre school children, through Astronomy evenings for all ages and lots of activities involving lego. Something Heather is particularly passionate about is trying to improve the gender imbalance in physics. One of the ways she is trying to address this is by managing and piloting a SEPnet project called Shattering Stereotypes, which aims to tackle and raise awareness of gender stereotyping in schools. 
In her spare time Heather enjoys playing the piano, steam trains, wildlife and amateur astronomy. Although, she is getting married in April so not much spare time at the moment! After her wedding Heather is off to India on Honeymoon and is very excited about trying to see tigers in the jungle and travelling on their mountain steam railways.