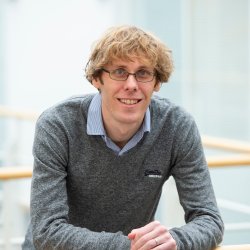 Dr Ian Riddlestone
---
Lecturer in Inorganic Chemistry
About
Biography
Dr Ian Riddlestone did his MChem degree at the University of Newcastle Upon Tyne (2005-2009) and worked with Dr Keith Izod for his MChem research project. He then moved to the University of Oxford (2009-2013) for his DPhil, working in the group of Prof. Simon Aldridge on the preparation of mixed transition metal-aluminium complexes. After completing his DPhil, he moved to the University of Bath (2013-2016) for a post doctoral position with Prof. Mike Whittlesey working on N-heterocyclic carbene complexes of ruthenium for the activation of carbon-fluorine bonds and small molecules.
Dr Riddlestone was then awarded both an Alexander von Humboldt Fellowship and a Marie Sklodowska Curie Fellowship (2016-2018) at the Freiburg Institute for Advanced Studies (FRIAS), in Germany, where he worked in the group of Prof. Ingo Krossing on the preparation of novel weakly coordinating anions and the coordination and activation of main group clusters (white phosphorus and other analogues).
After moving back to the UK, Dr Riddlestone was appointed as a Lecturer in Inorganic Chemistry at the University of Surrey in January 2019. His research is focused on exploiting cooperativity in organometallic chemistry to facilitate bond activations and catalysis using sustainable elements.