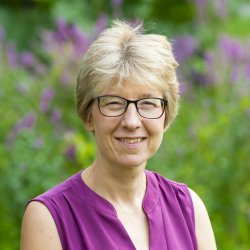 About
Biography
I graduated with a BSc degree in Mathematics from Royal Holloway, University of London and gained a PhD in Statistics also from Royal Holloway. In 2003 I joined the Department of Mathematics at the University of Surrey. I spent a period of time seconded to the Office of the Dean of Students and am currently a Reader in the Department of Mathematics.
Research

Research interests

My research interests are in the methodology of the statistical design and analysis of experiments. Experimental design is the process of determining the most appropriate use of resources, under a given set of circumstances, to obtain information to answer a set of experimental questions. My work combines theory and computation to solve problems typical in real experiments in engineering, agriculture and the pharmaceutical and manufacturing industries.

Current specific interests include:

Planning an experiment which is robust against breakdown in the event of various patterns of observation loss, for a variety of design types;
Construction of full and fractional factorial designs with single or double confounding, that is, with one or two forms of blocking, where main effects and selected interactions are required;
Use of graph theory to obtain conditions on design properties and to inform and aid in design construction.
Teaching
In 2020/21 I delivered the following modules and will be teaching the same modules in the 2021/22 academic year:
MAT2002: General Linear Modules
MAT3021: Experimental Design.