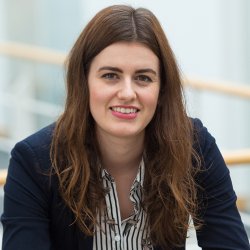 Dr Joy Leng
---
Research Fellow
PhD, MSc, BSc
About
Biography
Joy completed a bachelor's degree in Biology at the university of Manchester in 2010. She then went on to study for a master's degree in Advanced Sciences at the University of Liverpool, graduating in 2011. Her research project focused on the effect of rearing temperature on the adult size of Daphnia magna. After this she spent a short time working as a field assistant for the University of Liverpool collecting data for a study of the natural immunity of a wild population of bank voles and field mice in forests on the Wirral. Joy completed her PhD in 2015 studying the effect of equine grass sickness on horse faecal microbiota and biofluid metabolism at the University of Reading. This project utilised proton nuclear magnetic spectroscope to profile biofluid metabolites and next generation sequencing to characterise faecal bacterial populations.
My qualifications
2015
PhD
University of Reading
2011
MSc Advanced Sciences
University of Liverpool
2010
BSc Biology
University of Manchester
Research

Research interests

Joy's main research interest is the animal gut microbiomes and how these are effected by disease, diet and drugs. She has also been involved in projects developing lab models of the chicken and horse gut to be able to study the bacterial communities that reside there without the need for animal models. She has used these models to study how the gut microbiome effects the presence of potential pathogens within the gut and also how it effects the transfer of antimicrobial resistance genes between bacteria. As well as utilising classical microbiology techniques within the lab she also uses the sequencing of bacterial DNA (16S rRNA and shotgun metagenomics) to study the bacterial population found within lab models of the gut models and those in faecal and gastrointestinal content samples from animals. She has also used proton nuclear magenetic resonance (NMR) spectroscopy to analyse animal biofluids to study the impact of the metabolism of the bacteria in the gut on the metabolism of the whole animal.