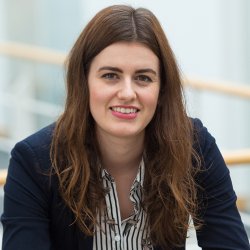 Dr Joy Leng
---
Research Fellow
PhD, MSc, BSc
Biography
Joy completed a bachelor's degree in Biology at the university of Manchester in 2010. She then went on to study for a master's degree in Advanced Sciences at the University of Liverpool, graduating in 2011. Her research project focused on the effect of rearing temperature on the adult size of Daphnia magna. After this she spent a short time working as a field assistant for the University of Liverpool collecting data for a study of the natural immunity of a wild population of bank voles and field mice in forests on the Wirral. Joy completed her PhD in 2015 studying the effect of equine grass sickness on horse faecal microbiota and biofluid metabolism at the University of Reading. This project utilised proton nuclear magnetic spectroscope to profile biofluid metabolites and next generation sequencing to characterise faecal bacterial populations.
My qualifications
2015
PhD
University of Reading
2011
MSc Advanced Sciences
University of Liverpool
2010
BSc Biology
University of Manchester
Research
Research interests
Joy's research interests focus on equine gut and faecal bacteria and how these are effected by disease, diet and drugs. She is also interested in how the gut bacteria impact the metabolic profile of horses. By utilising bacterial DNA sequencing and proton nuclear magnetic resonance (NMR) spectroscopy to analyse samples helps to better understand equine gut bacteria and their impact on metabolism.
My publications
Publications
Gilroy, R., Leng, J., Ravi, A., Adriaenssens, E., Oren A., Baker, D., La Ragione, R., Proudman, C.,
(2021).
Metagenomic investigation of the equine faecal microbiome reveals extensive taxonomic and functional diversity
Leng, J., McNally, S., Walton, G., Swann, J., Proudman, C., Argo, C., Emery, S., Ragione, R., Eustace, R.
(2021).
Hay vs. haylage; forage type influences the equine urinary metabonome and faecal microbiota
Chrzastek, K., Leng, J., Zakaria, M. K., Bialy, D., La Ragione, R., Shelton, H.
(2021).
Low pathogenic avian influenza virus infection retards colon microbiome diversification in two different chicken lines
Daniels, S., Leng, J., Swann, J., Proudman. C.
(2020).
Bugs and drugs: a systems biology approach to characterising the effect of moxidectin on the horse's faecal microbiome
Leng, J., Proudman, C., Blow, F., Darby, A., Swann, J.
(2020).
"Bowel on the Bench": Proof of Concept of a Three-Stage, In Vitro Fermentation Model of the Equine Large Intestine
Leng, J., Proudman, C., Darby, A., Blow, F., Townsend, N., Miller, A., Swann, J.
(2018).
Exploration of the fecal microbiota and biomarker discovery in equine grass sickness.
Mayneris-perxachs, J., Bolick, D., Leng. J., Medlock, G., Kolling, G., Papin, J., Swann, J., Guerrant. R.
(2016).
Protein- and Zinc-deficient doets modulate the murine microbiome and metabolic phenotype.
Escalona, E., Leng, J., Dona, A., Merrifield, C., Holmes, E., Proudman, C., Swann, J.
(2015).
Dominant components of the Thoroughbred metabolome characterised by 1H-NMR spectroscopy: A metabolite atlas of common biofluid.