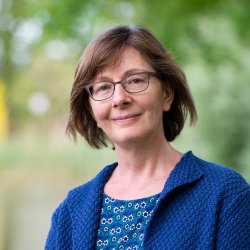 Linda Morison
---
Visiting Lecturer
BSc, MA, MSc, PGDip
About
Biography
I am a Chartered Psychologist, a Fellow of the Royal Statistical Society and a practicing counsellor and psychotherapist.
My original training was in quantitative research methods (particularly statistical methods) and until 2006 most of my research was on reproductive and sexual health in developing countries whilst working for the London School of Hygiene and Tropical Medicine. Since 2006 I trained more specifically in psychology and counselling/psychotherapy and focused on mental health in the UK. I was a Senior Lecturer on the Clinical Psychology Programme at the University of Surrey from 2008 until 2018 when I left and took up a Visiting Lecturer post.
Affiliations and memberships
British Psychological Society
Chartered Psychologist
Royal Statistical Society
Fellow
Higher Education Academy
Registered Practitioner
British Association of Counselling and Psychotherapy
Registered Practitioner
Research

Research interests

Interpersonal Relationships and Mental Health

The quality of our relationships with others: partners, family, friends, colleagues and the broader social environment has been found to be fundamental to our mental well-being. Interpersonal Psychotherapy (IPT) is one way to work on such relationships to improve mental health. I am leading a study investigating the evidence base for a shorter version of this approach called Interpersonal Counselling (IPC) which can be administered by nontherapists.

The Social Context of Mental Health

Social class, age and gender interact together to form particular types of psychological vulnerability and barriers to receiving appropriate help. I'm involved in research projects examining how health services might be inadvertently discriminating against people of different ages, genders and class as well as looking at how particular groups (such as 'upper class, middle-aged' men) manage during extremely stressful life situations.

Flourishing (Surviving) at Work

There is a plethora of books, courses and apps claiming to reduce stress and enhance productivity or the experience of work. Approaches include mindfulness, resilience training and developing particular mindsets. There is some evidence supporting the beneficial effects of some of these (for example mindfulness and stress) but more research and evaluation is needed to understand which approaches work, who for and why. I am involved in projects assessing the benefits of mindfulness and growth mindset training in the workplace.
Teaching
Supervision of doctoral students and teaching advanced research methods.