Dr Louise Fryer
---
Research Fellow
PhD, MSc, BA hons (Cantab)
About
Biography
After my first degree in Archaeology and Anthropology, I spent 10 years working for the BBC World Service as an announcer/presenter/producer and then another 10 as a presenter at BBC Radio 3. During that time I trained to be an audio describer at the National Theatre and was the BBC's audio describer for the AUDETEL project, piloting AD for TV. I also described for VocalEyes. After going with a blind friend to see a poorly described play, I decided to try to understand the basis of immersion in media without access to visual information. I did a Master's in Research Methods in Psychology at Goldsmith's, University of London and then a PhD in experimental Psychology exploring the role of vision in perception, experience and presence. My current interest is in integrated access, whereby access provision (AD, signing etc.) is thought about from the start and not simply added at the end of the creative process.
My qualifications
1985
BA Hons (Cantab) in Archaeology and Anthropology
Clare College, University of Cambridge
2010
MSc in Research Methods in Psychology
Goldsmiths, University of London
2013
PhD Experimental Psychology
Goldsmiths, University of London
News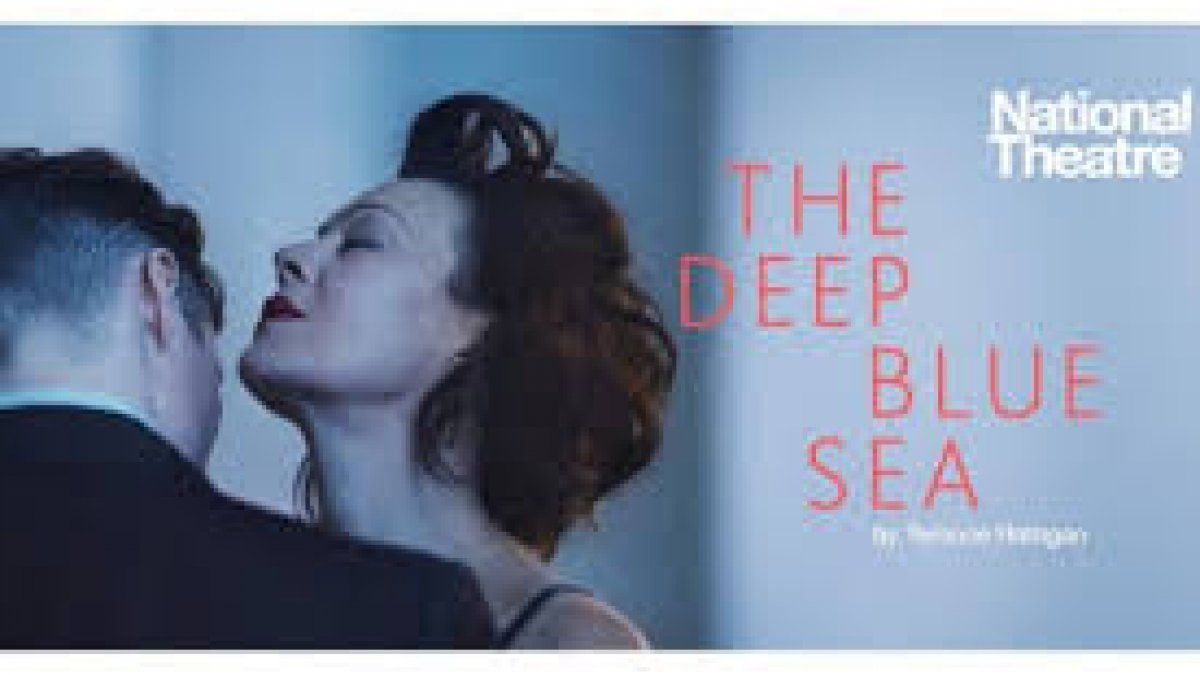 By : Brian ButlerTag: Carrie Cracknell, Deep Blue Sea, Helen McRory, National Theatre, Nick Fletcher, Peter Sullivan, Terence Rattigan, Tom Burke, Tom Scutt
Research

Research projects

SMART (Shaping Multilingual Access through Respeaking Technology) aims to investigate the feasibility, quality and competences required by interlingual respeaking (IRSP).

How can interlingual respeakers enable access to live multilingual content?

1.      What is the feasibility of IRSP as a practice?

▪        what challenges arise during IRSP and how are they dealt with?

▪        what aspects are perceived as challenges by the respeakers?

2.      How can the quality of subtitles produced via IRSP be assessed and measured?

▪        how can existing models help to establish a reliable quality benchmark for the industry?

▪        what are the expectations and perceptions in terms of output quality?

What competences can best support the acquisition IRSP skills in a time- and cost-effective way to produce good quality subtitles? https://www.surrey.ac.uk/news/taking-smart-project
Publications
Highlights
Fryer, L. & Walczak, A. (forthcoming). Immersion, presence and engagement in audio described material. In Sabine Braun & Kim Starr (eds). Audio Description research: Innovation through new technologies and methodologies. IATIS Yearbook.
Fryer, L.  (2019). Stating the obvious? Implicature, explicature and audio description in Rebecca Tipton and Louisa Desilla (Eds), Routledge Handbook of Translation and Pragmatics Routledge, Oxford.  
Fryer, L. (2019). Quality Assessment in Audio description: Lessons learned from Interpreting. In E. Huertas-Barros, S. Vandepitte and E. Iglesias-Fernández (Eds.) Quality Assurance and Assessment Practices in Translation and Interpreting. IGI-Global publications.
Eardley, A. F., Fryer, L., Hutchinson, R., Cock, M., Ride, P., & Neves, J. (2017). Enriched Audio Description: Working towards an inclusive museum experience. In Santoshi Halder and Lori Assaf (eds) Inclusion, Disability and Culture (pp. 195-207). Springer International Publishing.
Romero-Fresco. P. & Fryer, L. (2014). Audiointroductions. In Maszerowska, A., Matamala & P. Orero (Eds.). Audio description: New Perspectives Illustrated. Amsterdam: John Benjamins.
Fryer, L. (2012). A sense of place: Putting exhibits in their spatial context. In C. Alvarez de Morales, C. Limbach, & M. Olalla Luque (Eds.), Accesibilidad en la nueva era de las comunicaciones profesionales y universidad: un diálogo imprescindible (pp. 85 – 93). Granada, Ediciones Tragacanto. (softback)
Fryer, L. (2020) Audio Describing Ocean's Eleven Scene 12 out of context: Decision Points in AD Drafting. In Perspectives in Translatology special issue on Audiovisual Translation and Interdisciplinarity. L. Desilla & M-N. Guillot (eds.).  https://doi.org/10.1080/0907676X.2020.1712442 .
Fryer, L. (2018) Staging the Audio Describer in Disability Studies Quarterly, 38(3). DOI 10.18061/dsq.v38i3.6490
Fryer, L. (2013). An ecological approach to audio description. The Psychologist, 26 (6), 458 – 460.
Fryer, L. (2010) Audio description as audio drama: a practitioner's point of view. Perspectives: Studies in Translatology, 18(3). 205-213. DOI: 10.1080/0907676X.2010.485681
Fryer, L. (2010). Directing in reverse. In I. Kemble (Ed.) The Changing Face of Translation, proceedings of the 9th annual Portsmouth Translation Conference. ISBN 978 1 86137 616 9
Fryer, L. (2009). Talking Dance: the audio describer's guide to dance in theatre. ADA publications, Apt Description Series (3). ISBN 978-0-9560306-2-7.
Fryer, L., & Freeman, J. (2012). Presence in those with and without sight: implications for virtual reality and audio description. Journal of CyberTherapy & Rehabilitation. 5, 15-23.
Fryer, L., & Freeman, J. (2012). Cinematic language and the description of film: Keeping AD users in the frame. Perspectives: Studies in Translatology, DOI:10.1080/0907676X.2012.693108
Fryer, L., & Freeman, J. (2013). Visual impairment and presence: Measuring the effect of audio description. In H. Witchel (Ed.) Inputs-Outputs Conference Proceedings: Interdisciplinary approaches to causality in engagement, immersion and presence in performance and human-computer interaction. Brighton, June 2013
Fryer & Freeman  (2014) Can you Feel What I'm Saying? The Impact of Verbal Information on emotion elicitation and presence in People with a visual impairment in Proceedings of the International Society for Presence Research  pp. 99 - 107Jankowska, A. Milc, M. & Fryer, L. (2017) Translating Audio Description Scripts …into English. Skase journal of Translation and Interpretation vol 10 no 2  http://www.skase.sk
Fryer, L., Pring, L., & Freeman, J. (2013). Touching words is not enough: How vision mediates haptic-auditory associations in the "Bouba-Kiki" Effect.Cognition.2014.03.015. Epub 2014 May 5
Fryer, L., Pring, L., & Freeman, J. (2013). Audio drama and the imagination: the influence of sound effects on presence in people with and without sight. Journal of Media Psychology: Theories, Methods, and Applications 25 (2), 65-71
Fryer, L., Freeman, J., &  Pring, L. (2013). What verbal orientation information do blind and partially sighted people need to find their way around? A study of everyday navigation strategies in people with impaired vision. British Journal of Visual Impairment 31 (2), 123-138.
Jankowska, A.Milc, M. & Fryer, L. (2017) Translating audio description scripts… into English SKASE Journal of Translation and Interpretation 10(2):2-16)
Romero-Fresco. P. & Fryer, L. (2013). Could Audio Described Films benefit from Audio Introductions? An Audience Response Study. Journal of Visual Impairment and Blindness 107 (4), 287- 285.
Walczak , A. & Fryer, L. (2017). "Creative description: The impact of audio description style on presence in visually impaired audiences." British Journal of Visual Impairment 35.1: 6-17.
Fryer, L.
(2016)
An Introduction to Audio Description: A Practical Guide
An Introduction to Audio Description is the first comprehensive, user-friendly student guide to the theory and practice of audio description, or media narration, providing readers with the skills needed for the effective translation of images into words for the blind and partially-sighted.
A wide range of examples – from film to multimedia events and touch tours in theatre, along with comments throughout from audio description users, serve to illustrate the following key themes:
the history of audio description
the audience
the legal background
how to write, prepare and deliver a script.
Covering the key genres of audio description and supplemented with exercises and discussion points throughout, this is the essential textbook for all students and translators involved in the practice of audio description. Accompanying film clips are also available at: https://www.routledge.com/products/9781138848177 and on the Routledge Translation Studies Portal: http://cw.routledge.com/textbooks/translationstudies/.