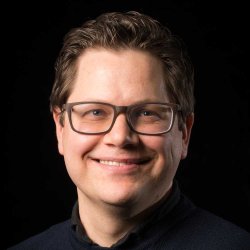 Dr Martin Foureaux Koppensteiner
---
Biography
I'm an applied microeconomist with expertise in the evaluation of public policies. In the past I've analysed peer effects in education, the determinants of violence against women, the effect of financial inclusion on household poverty and welfare, and the effect of improving access to education on underage fertility among other topics.
​I received my MSc in Economics from University College London and my PhD from Queen Mary University of London.
I currently work on two large projects using Brazilian administrative data. In the first project, the Cost of Crime Project, we provide new estimates on the cost of crime using georeferenced data on the universe of homicides in Brazil. To date, we have analysed the effect of exposure to violence on birth outcomes and on human capital accumulation. 
In a second overarching project, The Cost of Dengue Project, I provide new insights on the cost of disease, focusing on dengue fever in Brazil. 
In 2016, I was awarded a Future Research Leaders grant by the Economic and Social Research Council (ESRC). I've previously held grants by the Wellcome Trust, the British Academy, ESRC-DFID and the IDB. 
I am a Research Fellow at IZA.
Ongoing projects:
​
Research
Research interests
Working papers:
Financial Inclusion, Shocks and Welfare: Evidence from the Expansion of Mobile Money in Tanzania (joint with Olukorede Abiona). Forthcoming (2019) at Journal of Human Resources.
Abstract: In this paper, we estimate the effect of mobile money adoption on consumption smoothing, poverty and human capital investments in Tanzania. We exploit the rapid expansion of the mobile money agent network between 2010 and 2013 and instrument for the household adoption of mobile money by using changes in the distance and cost to the nearest mobile money agent. We test for consumption smoothing by focusing on idiosyncratic shocks to households from variation in rainfall across Tanzania. We find evidence for consumption smoothing during periods of negative shocks for the poorest households that have adopted mobile money. We also show that mobile money prevents these households from sliding into transient poverty. In addition, adopter households are able to maintain investments in human capital, namely school attendance and preventive health expenditure, during periods of household shocks. Additional results on time use of children and labour force participation complement the findings on the important role of mobile money for the intergenerational transmission of poverty.
The Impact of Household Shocks on Domestic Violence: Evidence from Tanzania (joint with Olukorede Abiona). Submitted.
Abstract: In this paper, we study the effect of household shocks on the incidence of domestic violence using household survey microdata from Tanzania. We use idiosyncratic variation in rainfall to proxy for shocks on household income of rural households. We find that droughts lead to a considerable increase of domestic violence in the households. A one standard deviation negative rainfall shock from the long-term mean increases the incidence by about 11.3 per cent compared to the baseline. We make use of the rich information from the household survey to investigate the underlying pathways.
Access to Education and Teenage Childbearing in Brazil (joint with Jesse Matheson). Submitted.
Abstract: Does improving education opportunities influence childbearing decisions for young women? We examine a novel dataset reflecting the vast expansion of secondary education in Brazil between 1997 and 2010. Using variation in the introduction of schools across 4,849 municipalities to instrument for school enrolment, we find that for every student enrolled there are 0.149 fewer teenage births (4.59% relative to the mean). This estimate implies that Brazil's secondary school expansion accounts for 23% of the substantial decline in teenage childbearing observed over the same period. Exploiting heterogeneity in population characteristics across municipalities, we provide new evidence on the mechanisms underlying the education-fertility relationship. This includes a previously undocumented mechanism whereby schools coordinate interactions between young men and women.
Violence and Human Capital Investments (joint with Livia Menezes). Submitted.
Abstract: Homicides are undoubtedly the crudest outcome of violence and crime. They may instil fear with observers and may lead to behavioural adjustments. We use a number of large administrative Brazilian datasets to estimate the causal effect of exposure to homicides in the public way on schooling outcomes. Within-school estimates show that violence in the surroundings of schools, at the residence of students, and on the walking path from residence to school has a negative effect on a number of measures of school achievement such as test scores, repetition, dropout and school progression. We also find that school attendance suffers following a homicide in the school surroundings. Exceptionally rich data allow us to investigate heterogeneous effects and explore the channels underlying these effects.
Public Service Demand and Access Frictions: RCT Evidence from a Domestic Violence Intervention (joint with Jesse Matheson & Reka Plugor) (Submitted)
Abstract: We study the demand for public services when users with heterogeneous needs select among several options. This is the case with support services available to victims of domestic violence. We examine the effect of a randomized intervention, providing victims of domestic violence detailed information about available services, on the demand for two broad categories of service: police services (punitive actions against perpetrators) and non-police services (including counselling programs, refuge housing, and legal aid). The intervention led to a 21% decrease in the demand for police services, as measured by the provision of victim statements (pressing charges). However, the effectiveness of police services, measured by perpetrator arrests, increased 17% for statement providers. We show that the decreased demand for police services can be attributed to the individuals for whom an arrest was least likely. We also provide evidence that the intervention led to an increase in the use of non-police services and an increase in victim's reported well-being.  
Work in Progress
Who has the Right to Rent? Testing for Discrimination in the English Rental Market (joint with Tania Oliveira and Nikitha Rohith)
The Intergenerational Cost of Dengue: The Effect of Exposure to Dengue on Birth and Long-term Outcomes in Brazil.
The Long-term Consequences of Caesarean Section: Evidence from Brazil (joint with Jesse Matheson and Lívia Menezes)
Job Loss and Birth Outcomes: Evidence from Plant Closures (joint with Lívia Menezes and Yaya Saidou)
My publications
Publications
Olukorede Abiona, Martin Foureaux Koppensteiner
(2019).
Financial Inclusion, Shocks and Welfare: Evidence from the Expansion of Mobile Money in Tanzania, Journal of Human Resources, forthcoming, 2019.
Martin Foureaux Koppensteiner
(2017).
Class Assignment and Peer Effects: Evidence from Brazilian Primary Schools, Scandinavian Journal of Economics, 296-325.
Martin Foureaux Koppensteiner, Marco Manacorda
(2016).
The Effect of Violence on Birth Outcomes: Evidence from Homicides in Brazil, Journal of Development Economics, 119: 16-33.
Martin Foureaux Koppensteiner
(2014).
Automatic Grade Promotion and Student Performance: Evidence from Brazil, Journal of
Development Economics, 107: 277-290.