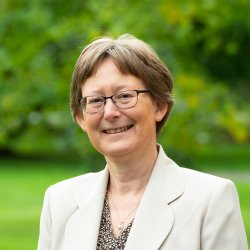 Dr Mary Hilditch
---
Senior Teaching Fellow Mechanical Engineering Sciences
C. Eng, D. Phil, BSc (Hons) Mechanical Engineering
Biography
Mary Hilditch has a broad experience of mechanical engineering and teaching in higher education. After completing a D.Phil relating to heat transfer in gas turbines at University of Oxford, she spent 17 years working on experimental research projects for industry in the fields of turbomachinery and power generation and was involved in facility operation and design, instrumentation, thermo-fluid dynamics and heat transfer. Dr Hilditch has taught on higher education programmes for more than 10 years and has been at the University of Surrey since 2017. She brings her prior experience to a broad range of teaching and student projects with interests ranging across design, fluid mechanics and energy.
University roles and responsibilities
Programme Leader Mechanical Engineering

Responsible for Mechanical Engineering Undergraduate Teaching Laboratories
My qualifications
1985
BSc (Hons) Mechanical Engineering
University of Wales, Swansea
1989
D. Phil, Engineering Science
University of Oxford
Affiliations and memberships
Institute of Mechanical Engineers
Member
Research
Research interests
Turbomachinery
Fluid mechanics
Engineering education
My teaching
ENG1063  Materials and Statics
ENG1066  Solid Mechanics 1
ENG1067 Experimental and Transferable Skills
ENG2087 Design Project
ENGM001 Multi-Disciplinary Design Project
My publications
Publications
M. A. Hilditch
(1989).
Unsteady heat transfer measurements in a rotating gas turbine stage