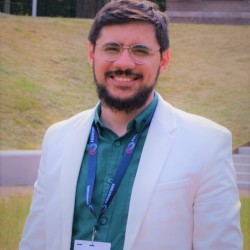 Mohamed Mohamed
---
Postgraduate Research Student
MSc
About
My research project
Regulating the Sharing Economy

Welcome to my profile!

I am currently pursuing my Ph.D. with a research focus on the regulation of the sharing economy. My project consists of three interconnected papers that delve into various aspects of this rapidly evolving field.

The first paper comprises a systematic literature review, which offers a comprehensive overview of the dark side of the sharing economy. It examines the negative externalities that impact sharing economy stakeholders and presents a detailed toolset of regulatory mechanisms designed by both governments and sharing economy platforms.

Building upon this foundation, the second paper aims to explore the desirability of regulation within the sharing economy from the perspective of multiple stakeholders. To achieve this, an experimental design methodology will be employed.

Lastly, the third paper seeks to compare the effectiveness of the two primary regulation approaches in the sharing economy, namely government regulation and self-regulation by sharing economy platforms.

Through my research, I aim to contribute to the development of a comprehensive regulatory framework that addresses identified externalities and promotes the sustainable growth of the sharing economy."

Supervisors
Teaching
 MAN1075 - MARKETING PRINCIPLES
Publications
As the sharing economy has grown, externalities, i.e., "dark sides," have also surfaced. The intricacies surrounding these externalities and their regulatory measures have garnered significant scholarly interest; however, there remains a lack of comprehensive guidance on the appropriate regulatory approaches. Based on a systematic literature review of 99 papers, we provide an overview of two regulatory approaches (government and self-regulation) to address the sharing economy's economic, social, and environmental externalities affecting multiple stakeholders. We show that government regulation entails mechanisms based on avoiding, limiting, and guiding, while self-regulation entails mechanisms related to market entry, operation, and monitoring. We develop an externalities-based regulatory framework to suggest how these two approaches and recommended regulatory mechanisms could address each externality. Furthermore, we use our regulatory framework as a base to suggest a future research agenda and to discuss managerial implications.
Additional publications
Mosaad, M., AbouAish, E. and Elsharnouby, M. H. (2022). The Role of Brand and Fan Personalities in Building Fan-Brand Relationships. International Journal of Customer Relationship Marketing and Management (IJCRMM), 13(1): 1-21.