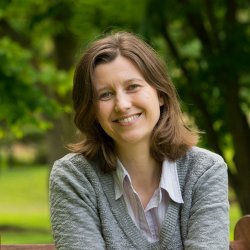 About
Biography
Sam Hopkins is the Programme co-lead and lecturer in learning development on the biosciences foundation year programme. Before this she worked in the Researcher Development Programme at the University of Surrey . Sam studied BSc Zoology in the UK and then completed her MSc and PhD in South Africa. Following completion of her doctorate, she held positions as tutor and then lecturer at the University of the Western Cape. She then continued her postdoctoral research career in biological sciences at the University of Surrey and spent a short time at the Zoological Society of London creating a course for fellows on the EDGE Programme. More recently Sam has taken an MA in Education and been awarded her Senior Fellowship of the HEA. 
University roles and responsibilities
Co-Chair of the Women's Network

Academic integrity officer
Publications
Highlights
Hopkins, S., Brooks, S. and Yeung, A. (2020). Mentoring to empower researchers. Sage
 Dowle, S., Hopkins, S. and Spencely, C. (2019) Mechanisms to represent the doctoral researcher voice, chapter in: Lygo-Baker, Simon, Kinchin, Ian, and Winstone, Naomi E. Engaging Student Voices in Higher Education : Diverse Perspectives and Expectations in Partnership . 1st ed. 2019. Cham, Switzerland: Palgrave Macmillan, 2019. Web.
Hopkins, S., Henslee, E. and Duke, D. (2019) The Use of ICT in Researcher Development. Chapter in Sim, Kwong Nui. "Enhancing the Role of ICT in Doctoral Research Processes." IGI Global, 2019. 1-278. Web. 9 Sep. 2019. doi:10.4018/978-1-5225-7065-