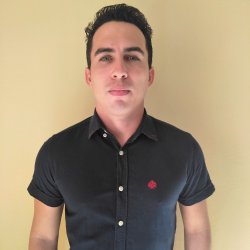 Sergio Sánchez Santiesteban
---
Postgraduate Research Student
About
My research project
Multimodal image matching and interpretation image matching

This research project will focus on multimodal matching of visual content across views and different cameras with application to person reidentification for forensic analysis of surveillance videos. Image matching is a fundamental problem in machine perception. It is the basis of visual object recognition, where unknown image content is compared with prestored visual object models.

In forensic video analytics the person reidentification goal is often defined by a free-form verbal description of the suspect. The human expert then mentally maps the description to a visual content and looks for a match in the analysed footage. To automate this process, it is essential to enable cross-modal matching between visual and verbal content. The aim of the project will be to advance the current state-of-the-art in language phrase matching using deep neural networks.