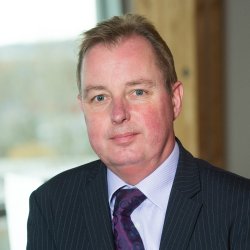 Professor Simon N Archer FRSB
---
Professor of Molecular Biology of Sleep
University roles and responsibilities
Member University Ethics Committee (2020-)

Head Department of Biochemical Sciences (2014-2017)

Member University Ethical Review Committee (2009-2012)

Member Faculty Research & Enterprise Committee (2007-2012)

Sleep, Chronobiology & Neuroscience Theme Leader (2007-2012)

Biochemistry Admissions Tutor (2006-2016)
Level 4 Exams Officer (2005-2006)

Chair Faculty Seminar & Research Festival Committee (2004-2008)
My qualifications
1985
BSc Biology
University of Sussex
1989
PhD Zoology
University of Bristol
2016
Fellow Royal Society of Biology
Affiliations and memberships
European Sleep Research Society
Member
Scientific Committee Member (2010-2014)
Scientific Committee Chair (2012-2014)
Research Networks Committee Member (2010-2014)
Society for Research on Biological Rhythms
Member
Trainee Research Awards Committee Member (2011-2014)
European Biological Rhythms Society
Member
Research
Research interests
I graduated with a BSc (Hons) in Biological Sciences from the University of Sussex and then a PhD in Zoology from the University of Bristol, where I studied photoreceptor visual pigment absorbance spectra and colour vision polymorphisms. As an MRC postdoctoral fellow at Bristol, I became interested in the genetics of colour vision and used early-application PCR techniques to clone some of the first visual pigment opsin genes. I then moved to Sardinia on an EU Fellowship to help to set up the International Marine Centre (IMC) at Oristano, where I was Senior Scientist and Group Leader of Molecular Sensory Ecology.
In 1999, I moved to the University of Surrey where I am now Professor of Molecular Biology of Sleep in the Surrey Sleep Research Centre. My research has focussed upon the genetics and molecular biology of human sleep and circadian rhythms, and individual differences therein. My work on polymorphisms within human circadian clock genes has led the field in human targeted sleep and circadian genomics. This has been particularly successful with the discovery within PER3 of a variable number tandem repeat (VNTR) polymorphism that associates with a wide range of healthy and clinical phenotypes including chronotype, delayed sleep phase disorder (DSPD), behavioural activity, sleep homeostasis, cognitive performance, fMRI-assessed brain activity, neuronal structure, light sensitivity, melatonin suppression, mood disorders, anxiety, body mass, addiction, and cancer. I have extended the human work to transgenic animal models where I have investigated the effects of PER3 on sleep and circadian rhythms in transgenic knock out mice, and also humanised knock in mice where I introduced the primate-specific VNTR into the mouse PER3, phenocopying sleep homeostasis characteristics measured in humans.
I have also pioneered methods to measure gene expression in human whole blood samples and Surrey has led the field in the development of protocols to measure genome-wide human time series gene expression in clinical studies. Using these state-of-the-art techniques, we have shown how time series gene expression profiles can be disrupted by chronic and acute sleep restriction, and by mistimed sleep during forced desynchronisation, where disruption to circadian gene expression rhythms is profound. More recently, I have used time series whole-blood gene expression to investigate circadian disruption caused by simulated microgravity during a constant bed rest protocol (with ESA). With the application of machine learning to these datasets, we have also developed and validated human blood transcriptome biomarkers for circadian phase and sleep loss.
Indicators of esteem
Editorial Board Member, Frontiers in Neuroscience - Sleep & Circadian Rhythms

Editorial Board Member, Clocks & Sleep
Member Royal Society Research Grants Panel (2014-2020)

Member Canadian Institutes of Health Research Grant Review Panel (2016/2017)

Member UKRI Future Leader Fellowships Peer Review College (2018-)

Member ERC Expert Review Pool