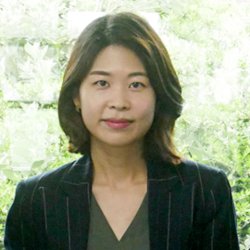 Dr Sun Hye Lee
---
Lecturer in International Business & Strategy
Biography
Dr Sun Hye Lee a lecturer of strategy and international business. She was previously a lecturer of International business at Loughborough University. Her main research interest is in understanding the factors across different levels influencing firm performance outcomes, especially in terms of corporate social irresponsibility.
She has previously studied at Korea University, London School of Economics and Political Science and has a PhD from Warwick Business School. 
My qualifications
PhD in Strategy and International Business
Warwick Business School
MSc in Strategy and Management
London School of Economics and Political Science
BA in Business Administration
BA in German Language and Literature
Korea University
Research
Research interests
Research interests: 
Corporate social irresponsibility/ corporate social responsibility
Organisational stigma
Sustainability
Design thinking
Global supply chain
I currently welcome applications for PhD students.
My teaching
MAN2096 International business
MANM009 International Business Management
MAN2143 Topics in international Business
My publications
Additional publications
Sun Hye Lee, Kamel Mellahi, & Michael J. Mol "No-Size-Fits-All: Collaborative Governance as an Alternative for Addressing Labour Issues in Global Supply Chains", Journal of Business Ethics, 2020, 162, 291-305.
Sun Hye Lee "Design Outsourcing Management: Mitigating Risks and Achieving Objectives", Creativity and Innovation Management Journal, 2020, 29, 719-732.