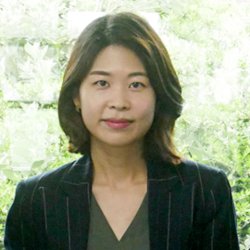 Dr Sun Hye Lee
---
Lecturer in Strategy and International Business
About
Biography
Dr Sun Hye Lee a lecturer of strategy and international business. Her main research interest is in corporate social irresponsibility and sustainability of MNEs. She was previously a lecturer of International business at Loughborough University.
She has previously studied at Korea University, London School of Economics and Political Science and has a PhD from Warwick Business School. 
My qualifications
PhD in Strategy and International Business
Warwick Business School
MSc in Strategy and Management
London School of Economics and Political Science
BA in Business Administration
BA in German Language and Literature
Korea University
Research

Research interests

Research interests: 

Corporate social irresponsibility/ corporate social responsibility

Organisational stigma

Sustainability

Design thinking

Global supply chain

 
Teaching
MAN2096 International business
MANM009 International Business Management
Publications
This study examines the participation and interaction of relevant individuals in the process of developing an accounting standard for South Korea's emission trading scheme (ETS). Despite the enormous accounting implications of such schemes, there is a paucity of research on the development and application of ETS accounting. Ulrich Beck's and Anthony Giddens's risk society framework is utilised to scrutinise the process of setting accounting standards—from the agenda-setting stage all the way to the final publication of the standard. In this case study, we take an interpretive approach in analysing the rich data collected through face-to-face interviews with prominent standard-setters, accounting experts and representatives of industry and government. Participant observation and relevant documents were also considered. The findings highlight the political nature of accounting standard-setting and identify the risks and responsibilities of the key agents in the process along with the means of sub-political action taken to influence decisions. We reveal that the agents involved in standard-setting attempted to balance their anthropocentric priorities with ecocentric responsibilities and prioritised the production of a standard with minimal impact on economic, reputational, and operational risk. Having authority as a standard-setter, referring frequently to precedents and, perhaps most importantly, engaging actively with the stakeholders throughout the process seem to have contributed to a widely accepted standard, which can serve as a benchmark for future attempts to factor in ETSs.
Increasingly, core activities-including research and development (R&D), innovation and design-are being outsourced in practice. However, the research on this trend has focused primarily on R&D and innovation outsourcing. This study considers the relatively less investigated area of design outsourcing and key aspects of its management. Interviews with design experts point to distinct objectives for domestic outsourcing and offshore outsourcing. Generally, efficiency coupled with high quality is pursued by domestic outsourcing, whereas creativity that is tailored to firm particularities is expected from offshore outsourcing. The objectives are intrinsically challenging, especially for the unmeasurable criteria including quality and creativity. This study finds that there are key aspects to be considered to accomplish the objectives: supplier selection and risk mitigation. While further exploring these factors, the study sheds light on the role of in-house designers overseeing the selection and managing the risks. The findings of this study are an important addition to the body of literature on design management, where there has been an increasing emphasis on the critical role played by design management in corporate performance, but a paucity of understandings on the effective management of design outsourcing.
Labour issues in global supply chains have been a thorny problem for both buyer firms and their suppliers. Research initially focused mostly on the bilateral relationship between buyer firms and suppliers, looking at arm's-length and close collaboration modes, and the associated mechanisms of coercion and cooperation. Yet continuing problems in the global supply chain suggest that neither governance type offers a comprehensive solution to the problem. This study investigates collaborative governance, an alternative governance type that is driven by buyer firms setting up a coalition with competitor firms to increase leverage and address the supplier and/or host country-specific labour issues. Based on interviews with managers involved in the establishment and management of such coalitions and supplier firms in the garment industry, we examine the rationale behind collaborative governance and discuss its opportunities and challenges in addressing labour issues in global supply chains.
Additional publications
Tae Hee Kim, Sun Hye Lee, & Petros Vourvachis "Accounting Standard‑Setting for an Emission Trading Scheme: The Korean Case", Journal of Business Ethics, 2022.
Sun Hye Lee, Kamel Mellahi, & Michael J. Mol "No-Size-Fits-All: Collaborative Governance as an Alternative for Addressing Labour Issues in Global Supply Chains", Journal of Business Ethics, 2020, 162, 291-305.
Sun Hye Lee "Design Outsourcing Management: Mitigating Risks and Achieving Objectives", Creativity and Innovation Management Journal, 2020, 29, 719-732.