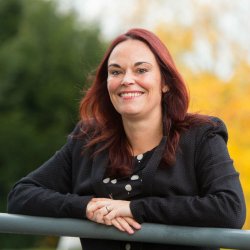 About
Biography
I got a glimpse of life at the single cell level using my first microscope for my 10th birthday and was (Leuwen)hooked. During my Masters in Immunology at the University of Birmingham I became interested in the complex immune response to Tuberculosis (TB) and spent my PhD researching how the bacteria that causes TB, Mycobacterium tuberculosis (Mtb) can survive and live within our own immune cells which should kill them. I moved to the University of British Columbia, Canada, to continue working on this key interaction and whilst there we discovered a mechanism by which virulent Mtb can manipulate host cell death (Journal of Immunology).
To look from the side of the pathogen aswell as the host, I moved to Professor Jacob Jnr's laboratory at the Albert Einstein College of Medicine, New York to learn cutting edge mycobacterial genetics. During my time there as a Howard Hughes funded fellow we elucidated the primary attenuating deletion mechanism of BCG (published in PNAS, cited over 500 times), developed a mutant classification system (Nature Immunology) and took Bill's student's phage hunting in the Bronx zoo. Whilst in New York, I also interned at the Nature Medicine office in the Immunology and Infection section.
At Imperial College London we tried to try to uncover whether Mtb is dormant (doubtful!) and utilised patient samples to elucidate virulence mechanisms and to uncover the importance of mixed TB infections (published in Emerging Infectious Diseases and NEJM). My move to Surrey was to work in the McFadden lab on many multi-disciplinary projects before setting up my own lab working on TB. Our aim is to understand this complex human disease and to find innovative ways of curtailing this global health threat. Successful awards include the Wellcome Trust valued person award, a current multi-council AMR innovation grant and several multidisciplinary EPSRC project grants.
Affiliations and memberships
Society of General Microbiology
Member
British Society of Immunology
Member
Springboard and Aurora Leadership development course graduat
Graduate
Research

Research interests

My primary research interests are tuberculosis (TB) and anti-microbial resistance (AMR). We conduct multidisciplinary research, much at the single cell level, looking at antimicrobial resistance and persistence often in the context of the host cell. We aim to identify novel mechanisms and immunotherapeutic targets by taking a global approach utilising microfluidics, mycobacterial mutagenesis, patient and environmental samples. In our lab we believe that by taking the average you often miss out the exceptional.

TB and AMR remain major global health problems. The causative agent of TB, Mycobacterium tuberculosis, can survive, replicate and persist within the toxic intracellular environment of our own immune cells and my research career has focused on elucidating the mechanisms responsible. We are currently working on how exposure to the host alters bacterial AMR and are also setting up a correlating drug screen to target and reduce AMR and TB.
Teaching
I teach on the bacteriology practicals (Undergraduate) and on the Masters in Medical Microbiology (including host-pathogen entry and intelligent experimental design). I also supervise undergraduate and postgraduate projects and am a Fellow of the Higher Education Academy.