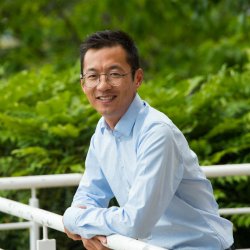 My publications
Publications
Chen Xiaobo, Lee Jacquetta
(2019)
How to create a business relevant LCA,
In: Hu Allen H, Matsumoto Mitsutaka, Kuo Tsai Chi, Smith Shana (eds.), Technologies and Eco-innovation towards Sustainability I: Eco Design of Products and Services
1
pp. 287-298
Springer
Facing issues related to innovative production and public requirement in sustainability, companies expect to develop an effective tool to integrate environmental aspects into their business strategies at product design stage. Although life cycle assessment is commonly used to evaluate the environmental impacts of products or services, it is time consuming, expensive and may produce irrelevant information for business decision making. Eco-design approach, as alternative, requires less efforts for data acquisition and evaluation, and utilises a wide range of indicators that meet business demand. This study develops a matrix-based tool to capture environmental information related to business according to industry engagement. This life cycle thinking-based approach focuses on more relevant environmental information, and provides effectively data to support business strategy. In addition, this approach is practical and flexible to be used at the early design stage where data capture is generally difficult. Finally, it helps the managers to identify data gaps, so that it stimulates further investments in searching more targeted data.