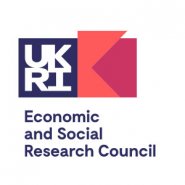 Black Bauhinia - a documentary about Hong Kong localist activists
Overview
The ESRC IAA has funded the production of a feature-length documentary film 'Black Bauhinia', which aims to explain the political situation in Hong Kong to western audiences and give activists a voice that they wouldn't otherwise have.
"Black Bauhinia" 香港本色 helps localist activists understand and reflect on their own political and emotional development as they tell the true story of their struggle, explaining the politics of localism to new audiences inside and outside of Hong Kong. They are effectively unpacking the complexity of Hong Kong's situation to a global public.
​Black Bauhinia examines Hong Kong's struggle against the Chinese regime and evokes universal contemplations about resistance against authoritarianism, the question of identity ​and the meaning of homeland.
The emotional core of the film is the story of two young activists and their sacrifices for the city they love, as they come to terms with looming long-term imprisonment and adjust to life in overseas exile.Their story is representative of the choices many activists face now and​can be interpreted as a metaphor for the fate of Hong Kong as an international city.
A first edit of the documentary was screened at the 2020 Hong Kong Independent Film Festival and Seoul Human Rights Film Festival where it was warmly received.
Dr Kaeding has spent a decade researching social activism, identity politics and democratisation in Hong Kong and he is the co-founder and co-convenor of the Hong Kong Studies Association (HKSA). Dr Kaeding's more recent focus has been on the Hong Kong localist movement.
Team
Researcher Dr Malte Kaeding
Senior Lecturer in International Politics
Outputs
Black Bauhinia | Official Trailer
Film festival screenings
The Black Bauhinia trailer has been screened at the following film festivals to date.
Film Expo of the Association for Asian Studies (PDF)
Impact
The film's official trailer was released as part of a wide reaching online ESRC Festival of Social Science event, 'Representing Hong Kong Through Global Advocacy' where Dr Kaeding joined a panel with Ray Wong, Ben Rogers, and Baroness Bennett (co-chair of the All-Party Parliamentary Group on Hong Kong). 
The panel discussed how to shape public debates through evidence-based advocacy and the creation of solidarity through empathy. They drew on Malte's participatory and editorial role in the making of 'Black Bauhinia', Ray's personal journey in exile, Ben's long-term professional advocacy work in Asia, and Baroness Bennett's involvement in the Inter-Parliamentary Alliance on China.
Black Bauhinia has already generated impact at the production stage, as the process of filming supported protagonists during difficult decisions, allowed them to reflect and cope with their emotions better.
The film production was a source of emotional and mental health support for imprisoned activists and indeed the film has been considered as a source of hope for audiences at its first screenings.
One activist who watched the film said she found it "Emotionally stirring" and said "Thank you so much for putting your effort and time towards producing such a wonderful piece of work."
The associated Festival of Social Science event evoked universal reflections amongst its large global audience, about resistance against authoritarianism, the question of identity, the debate between structure and agency, and the meaning of homeland.
The impact of Dr Kaeding's film will unfold further as he reaches larger audiences at film festivals and gives the film and its messaging greater exposure to other target viewers. 
Anniversary of Localist Clashes
February 2021 marks the 5th Anniversary of the clashes between localists and the police in Hong Kong. To mark this milestone, Dr Kaeding has released a new clip from the film to share with audiences.
Impact Acceleration Account awarded projects
Our projects are all playing their part in turning social science research outcomes into meaningful impact that will touch our lives and communities.