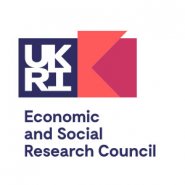 Developing national and international networks and exploring levers for change at the intersection between rural coastal livelihoods and tourism diversification
Overview
This project involves expansion of networks and capabilities for delivering strong collaborative research and co-design activities and policies supporting rural and coastal tourism diversification. It provides new opportunities for exploring the UK policy environment and forming international collaborations, engaging with senior academics in Wakayama/ Japan and DEFRA in the UK, who each drive change in the areas of rural and coastal tourism diversification and development. This project has the potential to develop significant collaborations and spark new ideas in differing cultural contexts and policymakers in UK government.
Impact
Active network/knowledge exchange hub on rural/ coastal diversification.
Empowerment of employees to deliver sector-wide leadership by catalysing new ways of working, including collaboration with government policymakers, and bringing people and organisations together to improve rural and coastal diversification and to support the economic, social and environmental wellbeing for a sustainable society.
Enabling the formation of international research teams around the major transnational challenge of reduced primary resources, and the associated transition into alternative livelihoods, such as tourism, with a view to developing place-based initiatives in rural and coastal areas in future collaborations. 
Longer term impact will be to ensure that one of the most pressing challenges facing society is tackled, specifically supporting the wellbeing and resilience of marginalised rural and coastal communities within and outside the UK.
Impact Acceleration Account awarded projects
Our projects are all playing their part in turning social science research outcomes into meaningful impact that will touch our lives and communities.