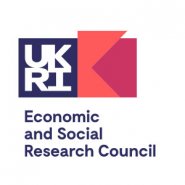 Embedding the Centre for the Evaluation of Complexity Across the Nexus (CECAN) guidance into government practice through development and delivery of support and capacity building activities
Overview
The Centre for the Evaluation of Complexity Across the Nexus (CECAN) has been transforming the practice of policy evaluation across the food, energy, water and environmental domains, to make it fit for a complex world. They have achieved this through pioneering, testing and promoting innovative policy evaluation approaches with UK Government departments.
The CECAN team comprises social scientists, policy makers, policy analysts and experts who all share a common goal to improve policy evaluations for the better. Since 2016 they have been working closely with Government to develop, test and build capacity to use novel methods of policy analysis and evaluation.
The aim has been to develop approaches that are better able to deal with the complexity of natural and social systems. Significant progress has been made to capture CECAN's insights, including notably in the Annex to the Magenta Book (central government's guidance on policy evaluation) Handling Complexity in Policy Evaluation.
This Impact Acceleration Account (IAA) funded project was performed in order to consolidate the impact of CECAN by developing a high-quality training/support/capacity-building offer to embed these insights and methods in the practice of policy analysis and evaluation across both Government and the wider evaluation community. Dr Dione Hills from The Tavistock Institute and Helen Wilkinson from Risk Solutions, were two of the CECAN team who were working to transfer CECAN's policy insights into practice.
Team
Principal Investigator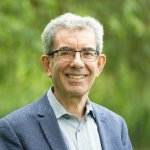 Biography
Nigel Gilbert has a Distinguished Chair in Computational Social Science at the University of Surrey. He is Director of the Centre for Research in Social Simulation, Director of the Centre for the Evaluation of Complexity Across the Nexus (CECAN), and Director of the University's Institute of Advanced Studies.
His main research interests are processual theories of social phenomena; the development of computational sociology and the methodology of computer simulation, especially agent-based modelling; and the development, appraisal and evaluation of public policies.
He read for a first degree in Engineering, initially intending to go into the computer industry. However, he was attracted into sociology and obtained his doctorate on the sociology of scientific knowledge from the University of Cambridge, under the supervision of Michael Mulkay. His research and teaching interests have reflected his continuing interest in both sociology and computer science (and engineering more widely).
He is the author or editor of several textbooks on sociological methods of research and statistics and was the founding editor of the Journal of Artificial Societies and Social Simulation as well as helping to establish the innovative online journal, Sociological Research Online.
Further details about Nigel Gilbert may be found in Wikipedia
Impact
Embedding CECAN's insights in the practice of policy development and evaluation would result in more effective government policy, avoiding the costs of ineffective or counterproductive policies and consequent social, environmental and economic impacts. Early soundings of potential users indicated this needs to move beyond a traditional model of one-off training courses to a process of capacity building based on an ongoing relationship and support to target users. This IAA project has allowed us to progress this work which stalled due to a lack of resources.
This project intended to develop the existing ideas for a novel approach to capacity building, start delivering this offer and transition in time to it running as an economically viable standalone activity. We were keen to explore a subscription-based model to provide support which may be one of wider relevance to knowledge transfer from research to practice.
The offer was developed from the following elements:
A webinar series
One-to-one coaching
Complexity challenge drop-in surgeries
Facilitated action learning sets.
Impact Acceleration Account awarded projects
Our projects are all playing their part in turning social science research outcomes into meaningful impact that will touch our lives and communities.