Gracious growth: Managing the trade-off between corporate greening and corporate growth
Overview
Sustainable business practice has moved out of the footnotes in corporate social responsibility reports and by-lines in shareholder statements to become not only key indicators of the long-term prospects of a business but also a new operational ethos. And yet the trade-off between corporate greening and corporate growth — that is, the arduous issue of obtaining growth while being really sustainable – is a significant challenge. For decades, it has been assumed that the more a corporation can expand, the more profitable it will become. Consider the phenomenal growth rates of Coca-Cola, Microsoft, Amazon or Alibaba to see how the ability to grow aggressively has been critical for a company to become a leader in its field.
Nonetheless, an increasing portion of society is now more concerned than ever about how sustainable the current status quo is and the impact of the relentless pursuit of environmentally degrading growth. Consequently, research focused on corporate social responsibility (CSR) attempts to reshape and transform business thinking through concepts such as 'corporate citizenship' and 'shared value' - a new form of capitalism where companies enhance their competitiveness while advancing communal socio-economic welfare.
Take for example the recently published study of leading luxury fashion brand, Brunello Cucinelli. The study introduces the idea of 'gracious growth', a management approach which enables the green-growth trade-off and directs businesses in the pursuit of substantial rather than symbolic sustainability. It provides ideas that can help business leaders enhance their organisations' economic and environmental performance while also avoiding the legitimacy risks associated with greenwashing.
This 'gracious growth' approach, coined by the founder Brunello Cucinelli, positions the company as a custodian of creation - setting sustainable and fair objectives for growth and profit. It also means that the economic value produced for shareholders is in equilibrium with the value created for society and the planet. Instead of one-off large CSR initiatives driven by profit-orientated publicity, it concentrates on making value chain activities truly sustainable, allowing companies to focus on profitability while also acting as genuine custodians of the environment.
With gracious growth, sustainability is treated as a product. But unlike traditional products whose values are reflected in price tags, this sustainability is valued by the extent of harmony it creates in earth's ecosystems. Consequently, gracious growth emphasizes modest expansions, generating profits but respecting humanity and protecting the natural world.
There is no doubt about the importance of sustainability when organisations are under pressure to usher in a new era of ecosystem-friendly operations. However, questions remain concerning the legitimacy of company sustainability measures when it comes to growth ambition. Gracious growth may offer the answer to these questions, by supporting environmental balance, innovating, reorganising, and humanising business. In creating the 'gracious growth' idea Brunello Cucinelli may provide a blueprint to move us away from sustainability as a fad and towards a future where true sustainability may be achieved.
Team
Principal investigator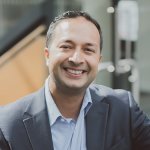 Professor Tazeeb Rajwani
Professor of International Business and Strategy / Head of Department of Strategy and International Business
Biography
Tazeeb Rajwani is a Chaired Professor in International Business and Strategy and Head of the Department of Strategy and International Business at Surrey Business School. He is also Visiting Professor at University of Michigan-Flint, Visiting Professor at Cranfield School of Management and Fellow at University of Edinburgh. He was previously Professor of International Business and Strategy, Director of Executive Education, Director of Postgraduate Programmes, member of the Senior Management team and member of the Advisory Board at University of Essex. Prior to joining Essex, he was an Associate Professor (Reader) in Strategic Management, Director of Executive MBA and Director of Creating Strategic Advantage (CSA) Executive Programme at Cranfield School of Management. He has held visiting faculty positions at London Business School, Kings College London, University of Warwick, University of Oxford, University of Notre Dame, University of Peking, Strathmore University, ESMT, Queens University, University of Anáhuac, Royal Holloway (University of London), ALBA, Hult International Business School, American University of Beirut, Swiss Hotel Management School and University of Nottingham. He has been a Director of Strategy at a high-tech start-up. Prior to these roles he held a senior management position at KPMG Corporate Finance, where he was an Innovation Champion and member of the Thought Leadership group at KMPG International. His unique role at KPMG also included managing large complex projects globally with a particular focus on Corporate Finance.
An awarding winning researcher and leading global authority on geopolitics, he has written over 50 academic papers, 2 books, 5 book chapters, several reports and white papers on topics of strategic management, political risk, nonmarket strategy, corporate political activity, corporate social responsibility and business model innovation. His work appears in Organization Science, Journal of International Business Studies, Journal of World Business, Journal of Management Studies, Academy of Management Perspectives, Global Strategy Journal, Strategic Organization, Long Range Planning, Journal of Product Innovation Management, Groups & Organizations Management, British Journal of Management, Management International Review, Journal of International Management, Journal of Business Ethics, International Journal of Management Reviews, Journal of Business Research, Organizational Dynamics, Business Horizons, International Business Review and European Management Journal. His research has been reported in the press, including the The Times, Irish Times, BBC, Forbes, Al Jazeera and Financial Times. He has published a highly acclaimed book contracted by Oxford University Press on 'Aligning for Advantage: Competitive Strategies for the Political and Social Arenas' and a 'Routledge Companion to Non-Market Strategy'. He is the Associate Editor at Journal of International Management (ABS 3*), Co-Editor-in-Chief at Multinational Business Review (ABS 2*), editorial board member of Journal of Management Studies (ABS 4*), Journal of World Business (ABS 4*), British Journal of Management (ABS 4*), Long Range Planning (ABS 3*), Journal of Business Research (ABS 3*), Irish Journal of Management (ABS 1*), Journal of Asia Business Studies (ABS 1*) and reviews regularly for Journal of Management Studies, Organization Science, Journal of World Business, Journal of International Business Studies, Strategic Organization, Business and Society, Journal of International Management, Long Range Planning, British Journal of Management, and other leading world class journals. He has also been involved in a £1.2M ESRC grant focused on AI and economic growth.
As a recipient of various teaching awards from highly respected universities, he has gained a broad range of executive teaching experience, e.g. IT, energy, casinos, consumer goods, insurance, automotives, pharmaceuticals, aerospace, banking, hospitality and several government bodies. He has taught and facilitated many discussions with executives from major organisations such as Oracle, KPMG, PwC, IBM, EDF Energy, Royal Sun Alliance, Philips, Saudi Aramco, Qatar Petroleum, HSBC, Coca Cola, Henkel, Jaguar Land Rover, UK Trade and Investment (UKTI), EY, National Bank of Kuwait (NBK), HP, Gulf bank, Co-operative Retail Bank, Telekom Malaysia, South African Airways, Adani Group, Ministry of Defence (MOD), Central Bank of Nigeria, Avon and Somerset Probation Trust, Actavis, Groupe Aeroplan, Stanbic Bank, China Aviation Industry Corporation (AVIC), Nigerian Deposit Insurance Corporation, Rank Group, United Nations (UN), Quadrangle, Cisco Systems, Oxford Nanopore Technologies and others. He has facilitated senior management and board level workshops and runs executive programs on corporate strategy, strategic leadership and international business in Asia, Europe, the Middle East, Africa and North America.
He has previously studied at the University of Surrey, University of Nottingham, University of Cambridge (Visiting PhD scholar) and has a PhD from Imperial College London. He is also an active member of Strategic Management Society, Academy of International Business and Academy of Management. He is Fellow of Royal Society of Arts (FRSA), Member of World Economic Forum (WEF) Expert Network, Fellow of Higher Education Academy (FHEA) and Fellow of the Chartered Management Institute (FCMI) where he was also board member for their Learning strategy task group (2011-2015).