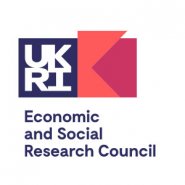 Influencing and supporting religious identity in the NHS through faith competency
Overview
Despite recognition of religious identity as a key diversity issue in organisations and a protected characteristic in the Equality Act 2010, little research has, to date, investigated the intersection of religion and the workplace.
According to an NHS Staff Survey in 2014, nearly 70 per cent of the NHS workforce is religiously affiliated, suggesting that a large segment of the workforce identifies with a religion. This raises questions about whether religious and occupational identities can be compatible or incompatible
In her NHS commissioned research projects 'Religious Identity and Working for the NHS' and 'NHS Literature and Evidence Review on Unified Information Standard – Protected Characteristics', Dr YingFei Heliot found high levels of religious discrimination and a lack of faith competency in NHS staff. As a result of this, staff are reported to experience conflict in, decision making, job performance and poor wellbeing.
YingFei wanted to dig deeper into this workplace dilemma because of the importance of ensuring staff in the NHS are able to practice their faith and carry out their job roles on a day-to-day process.
YingFei's work aims to raise awareness of religion and beliefs, which are not spoken about in the workplace, and challenge current assumptions. Her research will provide learning and development specialists with a framework with which to address this complex issue.
Team
Principal Investigator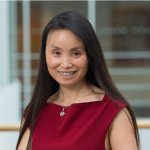 Dr YingFei Heliot
Senior Lecturer in Organisational Behaviour
Biography
I am Senior Lecturer in Organisational Behaviour. I received my PhD and a MBA from the University of Surrey; awarded a First-class Honour of BSc in Psychology from the Open University. My PhD research investigated the professional identity and disclosure of UK Engineers and was fully funded by the University of Surrey and supported by six professional bodies of engineers in the UK.
For my PhD work on identity I received Postdoctoral Research Fellowship funding award by the Economic Social Research Council (ESRC) which enabled me to work as a post doc at the University of Surrey and Linköping University, Sweden. Following on, I was a Research Fellow in Organisational Behaviour and Research Methods at the School of Management at University of Surrey, and Lecturer in Organisational Behaviour at Surrey Business School. I attained the Fellow status of the UK Higher Education Academy in 2011.
My wide variety of experience derived not only from academia but also from industry: voluntary work with non-governmental organisations in Africa and Europe, head of sales and marketing in Asia, business consultant in the UK and project lead in establishing University partnership between University of Surrey and Dongbei University of Finance and Economics, China. This joint academic partnership institution is now known as SII- DUFE.
Research
My research is focused on identity and its impact on wellbeing in people's working lives; impact of multiple social identities on well-being and performance; social identity dynamics in leadership; role of identity in knowledge sharing behaviour; and evidence-based management.
I am currently leading and researching a number of impactful and exciting projects, such as religious identity and working for the NHS, identity conflict and complementarity in a wide range of organisations (banking, law, education, business, and healthcare) and leadership in church organisations in the UK and the USA.
My work has been funded by a range of bodies including ESRC, NHS, HEIF, and the University of Surrey.
I use both qualitative and quantitative research methods. My research has been published in international management journals including Human Resource Management (FT-50), Journal of Business Ethics (FT-50), International Journal of Management Reviews, Studies in Higher Education, and received several awards (most notably the Best Paper Award from Academy of Management Conference, and Australian and New Zealand Academy of Management Conference).
Research collaborations
Prof. Denise Rousseau - Carnegie Mellon University, USA
Prof. Bart Rienties - Open University, UK
Prof. Adrian Coyle - Kingston University, UK
Cannon Dr. Andrew Bishop - Croydon Minster & St Andrew, South Croydon, UK
Dr. Ilka Gleibs - London School of Economics, UK
Professor Céline Rojon – CBS International Business School, Germany
Dr. Krystin Zigan - University of Applied Sciences Zwickau, Germany
Awards
NHS Confederation Research Grant. Project title: Religion and Belief Staff Networks in the NHS (2022).
Higher Education Innovation Fund (HEIF) Research Grant, University of Surrey. Project title: Promoting Citizens' Health and Well-being through a Multi-level Model of Resilience amidst the Covid-19 Pandemic (2020).
ESRC Impact Acceleration Account (IAA) Grant. Project title: Influencing & Supporting Religious Identity in the NHS through Faith Competency (2020).
NHS England Research Grant. Project title: Two Literature and Evidence Reviews for the Unified Information Standard for Protected Characteristics (UISPC) Scoping Project (2019).
NHS Employers Research Grant. Project title: Religious identity and working for the NHS (2019).
Best Paper section in AOM Proceedings under Management Spirituality & Religion Division, Academy of Management Conference (2017).
Diversity and Equality Research Grant, University of Surrey, Project title: Faith climate research (2014-2016).
Fellow of the UK Higher Education Academy (2011)
Pump-Priming Research Grant, University of Surrey. Project title: "Scale Development and Construct Clarification of Willingness" (2011).
Economic and Social Research Council (ESRC), Postdoctoral Research Fellowship awarded (2007-2008).
Best paper of Organisational Behaviour Stream, Australian and New Zealand Academy of Management Conference (2008).
University of Surrey PhD Bursary (2003-2006).
University roles and responsibilities
Previously: Business Management Programme Leader (2013-2018), Examination Officer (2012)
Current duties:
School Lead for SBS ViA (Values in Action) Committee: Athena SWAN and EDI (Equality, Diversity of Inclusion)
Convenor for P&O Department Thinking Space (Research Seminar)
Module Convenor for Organisational Behaviour module (PG)
Module Convenor for Occupational and Organisational Psychology (UG)
Professional Training tutor for Undergraduate students
PhD Supervisor
PhD Examiner
MSc Dissertation Supervisor
Personal Tutor (UG and PG students)
Affiliations
Member of the Academy of Management (AOM)
Fellow of the UK Higher Education Academy
Member of the British Academy of Management (BAM)
Impact
YingFei has the support of NHS Employers who are a membership led body representing NHS trusts. For this impact fund project, she will be working with 7 NHS Trusts/hospitals.
Through online workshops with NHS staff, Yingfei is working to establish shared experiences around faith in the workplace, to engage with HR managers who may be influenced to adapt policy, and ultimately to define one policy change they would like to see carried out.
She wants to make an impact on local trusts' policies in managing religious identity in the workplace. This is already happening with the Coventry and Warwickshire Partnership NHS Trust - more details will be shared about this once their new HR policy has been launched.
There is the opportunity to develop, spread and sustain YingFei's work further, as it has global scope for other countries. YingFei is also reaching out to other networks which have an issue with religious identity in the workplace, which include the fire rescue service, police, prison service, and academia. 
Impact Acceleration Account awarded projects
Our projects are all playing their part in turning social science research outcomes into meaningful impact that will touch our lives and communities.