INORAIL: Indirect Inspection of Railway Bridges using Train-borne Monitoring System
End date
30 September 2022
Overview
This project aim to produce a damage detection system for railway bridges using an instrumented train that can inspect bridges on the network while travelling at operational speed. In this system, a bridge's condition is assessed by analysing the data collected on a moving train while crossing the bridge, thus acting as an actuator to excite the bridge and as a sensor to record its response for a known excitation input. This can transform railway bridge monitoring regimes and lead to automated bridge inspections, improving maintenance effectiveness and reducing human exposure to hazardous tasks.
Funder
Team
Principal investigator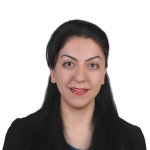 Dr Donya Hajializadeh
Senior Lecturer in Bridge/Structural Engineering
Biography
Dr Donya Hajializadeh, BEng (Hons), MEng, PhD, CEng MICE, MIEI, EUR ING, MWES, FHEA is a Chartered Engineer, European Engineer, and Senior Lecturer in Bridge/Structural Engineering at the University of Surrey, Department of Civil and Environmental Engineering (CEE).
Dr Hajializadeh is a Fellow of the Surrey Institute for People-Centred Artificial Intelligence (AI), CEE Director of Employability, IStructE - University of Surrey Liaison Officer along with other roles and responsibilities across the CEE, University of Surrey, UK and EU institutions and professional bodies.
Dr Hajializadeh was a recipient of the prestigious Marie Curie Early Stage Researcher Scholarship awarded by the European Commission for the duration of her PhD at the University College Dublin (UCD). Following completing her PhD, she spent 3 years in the industry as a Research Engineer at Roughan & O'Donovan Innovative Solutions (RODIS) and as a Lecturer (part-time) at UCD Civil Engineering School. Subsequently, she was appointed Senior Lecturer in Civil/Structural Engineering at Anglia Ruskin University for 3 years prior to joining the University of Surrey.
Donya is an active member of several professional bodies, including the Institution of Civil Engineers (ICE), the Institution of Structural Engineers (IStructE), the Institution of Engineers of Ireland (IEI), the European Federation of National Engineers Associations (FEANI) and the Women's Engineering Society (WES).
Donya's Research Interests with the industry-focused application:
Structural health monitoring (SHM)
Data-driven-based SHM
Machine learning-based asset management systems
Deep learning-based damage identification systems
Bridge Weigh-in-Motion (WIM)
Bridge traffic load modelling
Advanced finite element analysis (FEA)
Risk and reliability assessment of bridges
Infrastructure interdependencies' modelling
Resilience, vulnerability and risk assessment of critical infrastructure
Dr Hajializadeh is keen to supervise and support outstanding candidates who wish to pursue their studies at the PhD level in any of the above research areas or related fields. To discuss PhD research topics, funding opportunities and the application process, please contact Donya directly by email: d.hajializadeh@surrey.ac.uk
Additional team members