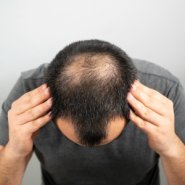 Overview
The experience of going bald can be a turbulent life transition for men. It can have implications for wellbeing, identity and everyday life. Yet detailed knowledge of how men respond, adapt and cope with such a significant change to their appearance is surprisingly scarce.
The Journeys of Hair Loss project, funded by a British Academic/Leverhulme small grant, will offer an in-depth examination of the journeys of men experiencing pattern baldness, using interviews with men under 50 and based in the UK.
We are particularly interested in the changes and challenges such men can face, and the ways they respond to the process of going bald. By thinking of the process of losing hair as a life journey, we're hoping to learn about how people's experiences, understandings and responses develop over time.
For more detail, read our latest blog.
If you are interested in participating in the project or would like to contact us, please email us at hairloss@surrey.ac.uk.
Team
Principal investigator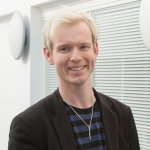 Biography
I research fathers and fathering, youth cultures and digital social media spaces.
My books include New Fathers, Mental Health and Digital Communication, Sharing Care: Equal and Primary Carer Fathers and Early Years Parenting, Goth: Identity, Style and Subculture, Media, Culture and Society, Youth Cultures and Ageing and Youth Cultures.
Academic journals I have published in include Sociology, British Journal of Sociology, Current Sociology, New Media and Society, Social Media and Society and Journal of Youth Studies.
I have examined 34 PhDs and have supervised 10 PhD students through to completion.
My work on youth subcultures features in UK Sociology A-Level syllabi.
Researcher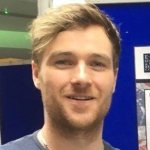 Get involved!
This study has been reviewed and received a favourable ethical opinion from the University of Surrey Ethics Committee:  Ref: FASS 22-23 002 EGA
Research on men and hair-loss
Are you a man aged 18 - 49 and based in the UK, who has experienced hair-loss as a result of pattern baldness?

Would you be willing to be interviewed online about your experience?

Receive a £30 voucher to thank you for your time!
We are carrying out research at the University of Surrey to learn more about men's experiences of going bald, including how their lives have been affected by the process of hair-loss and how they may respond or adapt to it over time. We hope to speak to men from a variety of ages - between 18 and 49 - and social backgrounds and at different stages in the process of hair-loss – from those who have become largely bald, to those experiencing earlier stages of hair-thinning.
If this sounds like you and you would be willing to be interviewed about your experiences, please do get in contact with us at hairloss@surrey.ac.uk.
The research will be taking place between January 2023 and June 2023 and we expect to complete all interviews by May 2023.
Your identity will be anonymised (i.e. your real names will not be used in the research).
We are happy to offer a £30 Amazon voucher in thanks for your participation. This will be provided to you after the interview is completed.
Prof Paul Hodkinson, Department of Sociology, University of Surrey
Contact: p.hodkinson@surrey.ac.uk
Version 1.2, 10/01/23